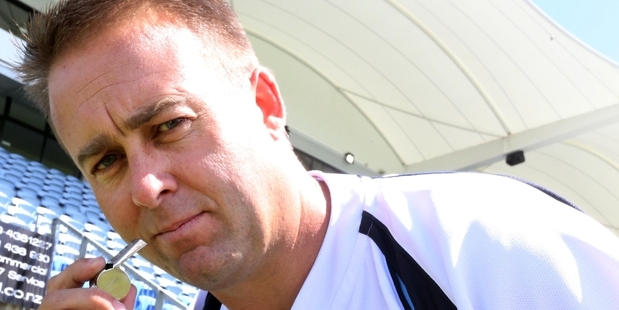 Yesterday The Northern Advocate announced that the Northland Rugby Union was piloting a world first in concussion rehab, today we look at what that means for the players.
Tough penalties will be enforced by the Northland Rugby Union if clubs, and players, don't adhere to the off-field process set down as part of the "blue card" trial.
Players who are fielded before they have been medically cleared after receiving a blue card will see their clubs lose the points from that game, gifting them to the opposition, and an additional five points.
If a player has been blue-carded it is up to the individual and the club to ensure the off-field process is followed.
Players must see a doctor within 24 hours of the suspected concussion and then move into the return-to-play protocols. If the cost associated is a concern, general practitioners are aware that they are to invoice the NRU for concussion-related visits.
The protocols are thought to be widely unknown to players, who often return to contact training earlier than recommended.
In fact, the guidelines state a player should rest and do no activity for about three days depending on cognitive and symptom recovery. From there, players are able to move into light aerobic exercise such as walking or stationary cycling after four to 10 days.
Depending on their recovery rate, after that 10-day mark players can move into sport-specific training such as running or ball work.
It is only at that 21-day mark that players are able to return to contact work. However, before a player is able to take part in a game, the NRU must receive documentation which declares that a doctor has medically cleared that player to return.
On the field, when a suspected concussion has taken place, referees will pause the game and ask the affected player a series of questions which act as indicators for concussion. If a player doesn't tick the boxes, they will be issued a blue card.
The NRU maintains the trial is about getting clubs to look after their players.
With teams potentially facing a loss of 10 points for not adhering to the protocols, the NRU is obviously serious about protecting the welfare of players.
Referee development officer Kyal Collins sympathises with clubs wanting to bring players back early but insists the entire region needs to put the health of the players first.
"I know it's tough, your star player might be taken out, but it's [about] player welfare," Collins said. "That's where we're coming from, it's not about a team, it's about that player.
"The referees won't be dishing out cards 125 cards a game, it's about cases that are clearly seen. Referees will receive training, there's going to be no one who hasn't received it."
Collins challenged team managers and coaches to report suspected concussions on team sheets after the game - again citing player welfare as the focus.
He added that the wearing of mouthguards was a factor in reducing incidents of concussion. "It is law that all players must wear a mouthguard in domestic rugby, unfortunately it is one of the small things that gets overlooked or forgotten when the season gets under way."
NRU operations manager Greg Shipton, who has done a lot of work on the trial, said ultimately clubs will have the final say on their players after they have been medically cleared.
He said if a player has been cleared to return but the club feels the player isn't ready, the final decision rests with the club.