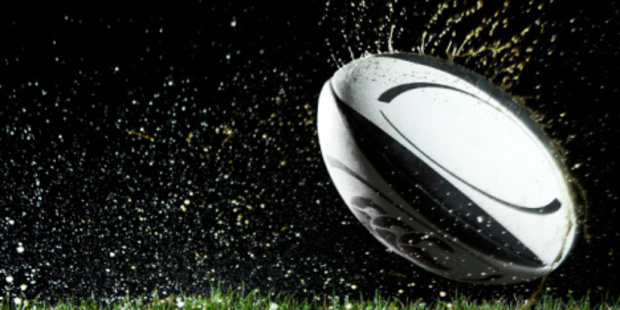 This season will be like no other for Northland rugby players from under-18 level up to premier grade, as they become part of a world-first trial in concussion rehab.
The trial will see referees issuing "blue cards" to players who they believe have been concussed, effectively removing them from the game until they are medically cleared to play.
Referee education officer Kyal Collins said the initiative will be in place this weekend when senior club rugby kicks off, stating that player welfare is the priority. "We haven't got a cure for concussion, it's not going to stop the big hits that probably have already started this season, but what it's going to do is provide a trail of those concussions for those individual players," Collins explained. "So, hopefully, we can stop those players getting back on the field too early.
"It's about the off-field system that we can create to support those players ... We don't need a player to come back after two weeks."
Collins sympathised with clubs who might feel ripped off when their star player is given a blue card during a game, which would act essentially as red card - meaning the player is to be removed from the field right then and there.
However, the Northland Rugby Union (NRU) stands by Collins, saying the trial was initiated by the union due to sub-unions requests around concussion late last year.
The NRU, with sign-off from the New Zealand Rugby Union and the International Rugby Board, has called upon local rugby player Darryl Sabin to front the campaign in a way - proving the system is needed in Northland.
Darryl, who is the son of National MP Mike Sabin, suffered a catastrophic brain injury nearly five years ago from repeated concussions on the rugby field.
Mike Sabin noted that some of Darryl's concussions weren't typified by being knocked out, adding that the blue card would hopefully help stop players getting to Darryl's stage.
"It's not going to solve all the problems," Mike commented of the system of reporting and returning to the field. "Sometimes with systems they cause issues and people have got to get used to something new.
"If you can help share that message of not letting the system get in the way of what it is all about it'll achieve good things."
Collins said that the blue card system was being rolled out from an under-18 level up to take pressure off younger and inexperienced referees.
"We know we might get three weeks in and have some issues, but what we decided is that from our first 15/under-18 competition upwards is where it'll be rolled out - to take pressure off junior inexperienced refs.
"Once we've done the trial in 2014, [feedback] will get relayed back to New Zealand and depending on the outcome will decide what rolls out in 2015."
For more on the blue card system, see tomorrow's Northern Advocate.