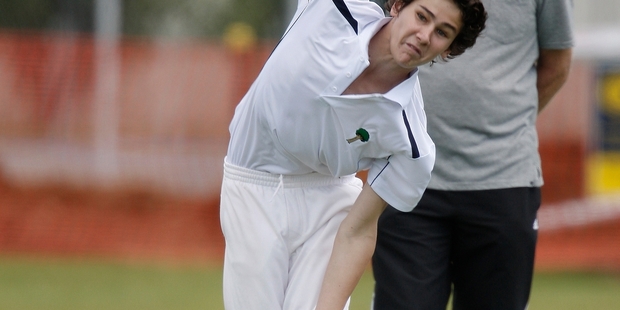 Northland's junior secondary boys team have made a strong start to the Northern Districts Junior Secondary Boys Tournament in Auckland this week.
The promising young cricketers have won all three of their matches, with the fourth washed out.
In Northland's first match, against Counties Manukau Invitational, they batted first in the Twenty-20 format.
Van Grooby top scored for Northland with 23 as they went on to post 109/9.
In response, Counties Invitational could only manage 63 as they were bowled out thanks to tight bowling from Caleb Boswell-Smith (three wickets for seven runs), Aaron Ranara (two for three), and Hamish Kidd (two for 11) as Northland won by 46 runs.
In their second Twenty-20 of the day on Monday, Northland knocked Poverty Bay over for 99 with Boswell-Smith taking three for 12.
Northland scraped through to win by two wickets, as Finn Trimble and Chamodh Peiris both top scored with 18.
Tuesday saw Northland play a one-day game beat Bay of Plenty Coastlands and they bowled well to set up victory by six wickets.
Having been set 153 to win, Northland were controlled in their run chase as Dante Mitchell top scored with 52 and Peiris was unbeaten on 36.
Doing the damage for Northland with the ball was Ranara (two for 14) and Sean West (two for 27).
Northland's round-four match against Counties Manukau was washed out.
Northern Districts Junior Secondary Boys Tournament
Day One, Played in Manurewa
Round One (T20)
Northland v Counties Manukau Invitational
Northland 109/9 (Van Grooby 23, Chamodh Peiris 13, James Naylor 4/7, Campbell Mabin 3/20) defeated Counties Manukau Invitational 63 (Gautam Kumar 13, Oscar D'Agostino-Cassie 13, Caleb Boswell-Smith 3/7, Aaron Ranara 2/3, Hamish Kidd 2/11) by 46 runs.
Round Two (T20)
Poverty Bay v Northland
Poverty Bay 99( Marshall Norris 33, Caleb Boswell-Smith 3/12) lost to Northland 100/8 (Finn Trimble 18, Chamodh Peiris 18, Ryan Nepe 2/14, Hunter Jones 2/18) by two wickets.
Round Three (one-day game)
BOP Coastlands 152 (A Ranara 2/14, S West 2/27) lost to Northland 154/4 (Dante Mitchell 52, Chamodh Pieris 36no, Sean Wakelin 2/17).
Round Four
Northland vs Counties Manukau was abandoned due to adverse weather.