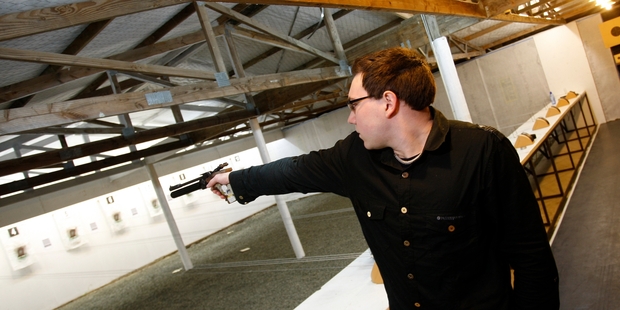 Whangarei's Thomas Nobes says you can't be worrying about how your day has gone in his sport if you want to make it to the Commonwealth Games next year.
Accuracy is the name of the game for Nobes as he chases his second qualifying score for the 10m air pistol to gain entry into next year's Games.
However, knocking on the door of one of the biggest events available to Kiwi athletes was never really the goal.
"Along the way it has kind of happened," Nobes says. "As you progress and get better, you see where you can go.
"The Commonwealth Games is the most serious that I have gone [and] I'm perfectly capable of doing it [qualifying], it's just a case of doing it.
"I didn't set the goal [Commonwealth Games] itself, but several years ago there was a realisation that I could get there."
The 24-year-old Fishers on Cameron worker has ticked the first box in the qualification process, meeting the qualifying standard in New Zealand, and now needs to record a similar score overseas, which he aims to do in November at the Oceania Championships.
To do so though, Nobes says you need to reach a Zen-like focus to ensure the process of shooting is not disrupted.
"You don't worry about the day, you're just focusing on the process. You have to be focused, all that is going on in your head is site control, watching the targets, and pulling the trigger.
"When shooting, Greg [Yelavich, coach] has taught us to follow a procedure of certain steps and all you're doing is following routine, so the idea is to follow it every time. If you're not doing one step right it could have consequences, even a little bit of variation can be the difference between a nine and 10 [score].
"It's a little harder [shooting overseas], you know you're capable but it is the pressure and trying really hard. So, essentially I've got a lot training to do between now and then."
Nobes' father, Gerald, said his son had come a long way since he first came along to shoot at age 12.
"He certainly had a knack for it you could say," Gerald said. "There are certainly others who find it easier to shoot than others.
"He's really just progressed up the chain, you could say, and his shooting has progressed along the way. [So], the natural progression for him is Commonwealth Games and Olympics."
Currently Nobes, who also holds two New Zealand records, trains about twice a week for two hours but says in the build-up to a competition he will be shooting daily.