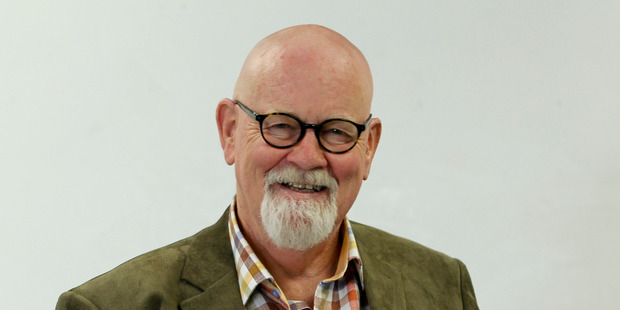 So there we were driving back from Wellington when the in-car silence was broken by Mrs D making a grand assertion.
Mrs D: You don't see a lot of blue cars, do you?
Me: Well, possibly not. Oops! Except for that one ... and that one ... and there goes another one.
A few minutes passed.
Me: And there were three blue ones in that last bunch.
There followed a short discussion about car colours we like (white and red came out on top) and don't like (silver, yellow unless on a Ferrari).
It seemed ominously appropriate that black was the colour of the car that caused us to swerve out of the way because it was speeding towards us, well over the double yellow lines, passing a line of other vehicles.
Frightening stuff.
Anyway, from these unlikely beginnings there developed a nostalgic discussion of the colours in the old watercolour paint boxes we used as kids, the ones you don't see much any more.
The colour names were real, unlike the consultant-created names on paint charts in the home decorating stores these days: Milford Sound morning, pink dusk, golden deep.
Interior Decorator: I think we'll go with abacus wash for the walls with allegro for the doors and astral for other highlights. Soft furnishings should be in aviator and avalanche.
Customer: Pardon?
In our day, the colours had meaningful names like Prussian blue, raw sienna, burnt umber and carmine.
In our colouring book we could paint the lady's face emerald green if we wanted. Or yellow ochre.
A favourite of mine was silk green. The aforementioned lady might have, at my hand, silk-green ankles.
These days you get Caulfield green, river gum, chrome green or tooling green.
What do they mean? Nomenclature has been coloured by consultant silliness.
For those names, you would be lost without visual assistance from the colour chart.
I also favoured vermilion which I might have used to colour in lawn, chocolate or sea.
Not that you need colour for humour: Just think back on past Christmas cracker "jokes".
What's black and white and read all over?
(Hawke's Bay Today!)
What happens when you throw a white hat into the Black Sea?
(It gets wet!)
What's black and white, black and white, and black and white?
(A penguin rolling down a hill!)
During a lull in the conversation, my mind turned to the importance of colour in songs.
Blue seemed to come out winner from those I could remember though my memory could be a little jaded or faded: Blue Suede Shoes. Blue Moon, Tangled Up In Blue, Blueberry Hill, Song Sung Blue, Blue Hawaii.
Also-rans included:
Purple (Purple Rain, Purple Haze).
Yellow (Yellow Submarine, Mellow Yellow, Tie a Yellow Ribbon).
Red (Red Red Wine, Lady in Red).
White (Nights in White Satin, A Whiter Shade of Pale).
Brown (Brown-eyed Girl, Brown Sugar).
Gold (After the Gold Rush, Silver Threads and Golden Needles).
Milford Sound morning (none to date).
So, there's no denying the importance of colours to colour our lives and our drive was certainly confirming this.
We all need to make the most of colour to see us through the imminent gloom of winter.
Nearer the end of the trip, Mrs D managed to bring the conversation back to car colours.
Mrs D: There are quite a few blue cars around.
Me: Yes, it seems to be quite a popular colour in the world of motoring.
Footnotes:
To the texter who asked me which of two sentences was correct, both were (though the tone of voice used to deliver them could impart different attitudes).
To PG of Taradale. Thank you for your grammar grievances. I agree.
* Wyn Drabble is a teacher of English, a writer, musician and public speaker.