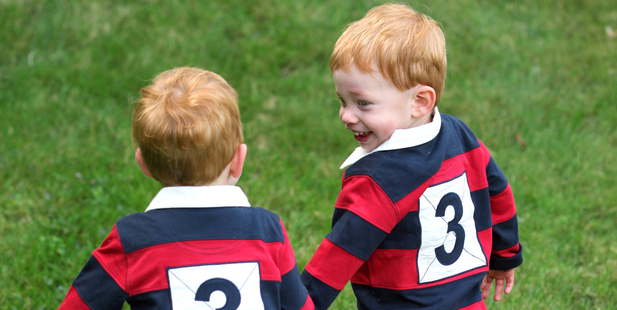 Competition or participation? It's the classic kids' sport conundrum.
Recent changes by the New Zealand Rugby Union dictate that all players in junior rugby now have to play at least half a game.
The intent is to give kids even game time and coaches have been instructed that there are no rolling subs. That means you can't take a player off at your discretion. You have to swap them at halftime.
Swapping players at halftime is too simplistic. Because sometimes kids need subbing before halftime.
As a junior rugby coach, I have subbed kids off who were tired, crying, thirsty, needed to go to the toilet, had lost their boots, mouthguards etc.
I once subbed off a young man who had spotted his mum on the sideline and wanted to say hello. Under the new rules, you can't do this.
The "halftime - swap sides and players" rule is easy for coaches and referees to follow but it's too rigid.
What's the solution?
Until the kids wear GPS tracking bracelets that refs can glance at, and check individual game time, there isn't one that all parties are going to be happy with.
In the "junior junior" ranks, where the score is less important, the halftime rule is not an issue.
And in a well balanced team with the regulation number of subs, again, not an issue.
Where things can get messy is when you have a junior sports team with more than the regulation number of subs, which ends up with close to a different side on the field at halftime.
The NZRU has created an extra set of problems.