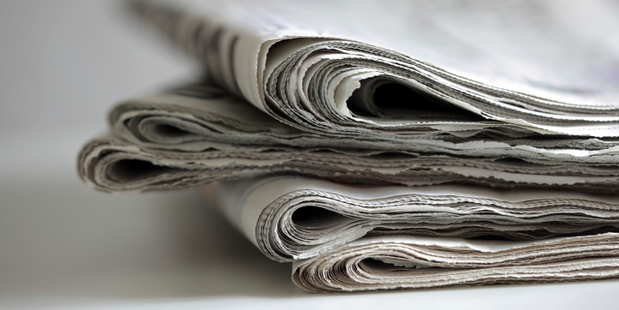 A while back, we said we wanted to change our front page - our shop window.
We wanted to give it a polish, I think I wrote.
A local body politician dropped in to welcome this news and presented me with a bottle of Mr Muscle.
Complete with a red ribbon.
It's sitting on a shelf in my office as I write this, reminding me of my promise.
Polishing the front window of the paper doesn't mean we won't cover hard news.
It also doesn't mean we won't publish news or comment that some readers might not like.
I don't believe it's a newspaper's job to be politically correct.
Sometimes, we are the only ones who will be bold enough to tell it like it is.
That doesn't make you popular, believe me.
Or does it? Because you're reading the only newspaper in the APN group to increase its readership in the past year.
Possibly the only newspaper in the country to do this.
Why?
We try hard not to be overtly negative on our front page, and to provide balanced content inside the paper. We want more subscribers buying the paper each day in their letter box.
Each day we encourage our talented staff to work to their optimum ability.
We take a stand on issues - we speak up, we challenge the status quo.
We are working harder to promote the region and its potential.
And we recognise we don't always get it right. That we need to keep analysing, strategising and understanding what it is that makes Northlanders tick.
Last week we won the best regional paper award for the APN group which owns most of the regional papers in the North Island. We beat papers with more staff, more resources ... but they don't have more readers. We do.
Here in Northland, the Advocate is bucking a world-wide trend. And if we can do it, so can other businesses.
No wonder the region's business confidence has risen in the past quarter.
We are proud to be part of that success story, and grateful to our readers for helping us write it.