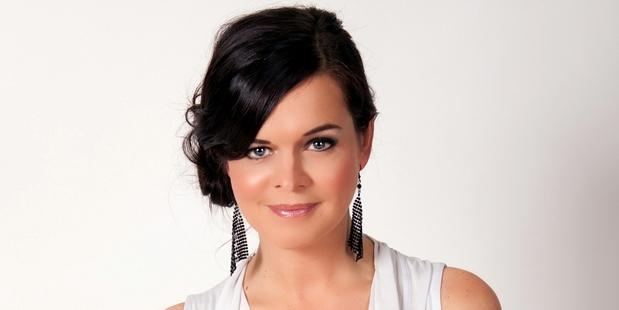 It might seem awfully unkind to say it, and not at all PC, but I resent babies. Not because of who they are as dewy-faced individuals (that would be unkind), but what they get away with.
At this time of year in the middle of wedding season when it feels like I am being pulled in a million directions and juggling the workload of 10 men, I can't help getting peeved every time someone pops into the studio with a baby, or I see one being pushed past me in a pram, screaming and demanding something of insignificance which nobody (least of all its mother) can figure out, although she'll die trying.
I don't resent babies because I want one (oh no). It's simply because I want to be one.
I want to have a meltdown in the middle of the street, to stop abruptly, to slam on the brakes of life, look heavenward and just howl for no reason at all.
There are a number of reasons I won't do this, not least among them that it's generally considered socially unacceptable to do so.
But what I will do is paint a picture for you of a life so blissfully pleasant, so devoid of responsibility and so unquestionably desirable that shortly you, too, may come to share my wild and untameable jealousy of anyone under 1.
For a start, everything gets done for you. There's none of this wipe-your-own-bum/pay-your-own-mortgage rubbish that comes with growing up. If you want lunch you whinge about it and if you don't like what gets put in front of you, you throw it across the room.
This week, in a bid to expedite the unbearably boring task of making lunch or the too-time-consuming one of going out and buying it, I have had peanut butter sandwiches every day, bar none. I am right at that point where I don't advise anyone to come too close during lunchtime in case they intersect the path of a violently hurled sandwich.
I am worn out and weary and can't think of anything better than having some motherly figure pick me up, swaddle me in muslin so my arms can't move (let alone pick up a camera) and lay me down gently in a pram so I might be pushed about the summer streets whimpering only when I felt like stopping to be bottle-fed a trim flat white.
I would gladly give up all independence, most motor function and bowel control and even the power of speech if it just meant I could do nothing for a day or two apart from staring with fascination at the passing clouds.
In a world that for many seems to be spinning faster and faster with each passing year, I can see huge collective benefits in mass-producing adult-size pushchairs and teaming them up with state-funded "regression nannies" and a couple of paid annual "baby leave" days.
We could step off the treadmill of life and away from the obligations and burdens that come with it just long enough to inhale deeply, execute a few life-affirming tantrums, indulge in several afternoon naps and be coddled long enough that we felt ready to engage with the world again in an adult way.
Unfortunately the unwritten rules of the game of life say that such behaviour is inherently wrong, so instead we keep beating into the wind and smiling at everyone manically and saying "just fine" to everyone's favourite question-they-don't-want-answered: "How's life?"
That and (if you're me) gazing enviously at all passing prams.