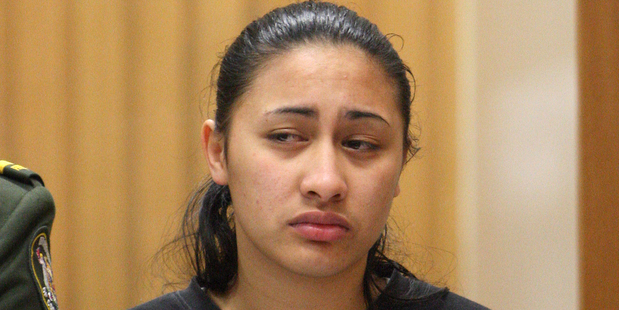 Have criminals really paid the price for their actions once their punishment is over?
The question has arisen with the case of Oriwa Kemp, a woman convicted of abusing Nia Glassie. Kemp was one of five people jailed for their role in the Rotorua 3-year-old's 2007 death.
Charged with ill-treating and assaulting Nia and two other children, Kemp was sentenced in 2009 to three years and four months' jail. She was paroled after five months, sent back for breach of parole in mid-2010 and released in December 2010.
Should that be it? Or is Kemp forever marked as an unfit parent?
A baby born to her last week was removed from her care by Child, Youth & Family. The government agency said decisions were made in the baby's interests and with the support of family, and that taking a child after birth happened in situations where there were no other options for ensuring a child's safety.
Rotorua's Merepeka Raukawa-Tait, a district councillor and former head of Women's Refuge, called it "an inhumane response".
It's certainly not ideal but it can hardly have been a surprise for Kemp, who already has two children in state care.
New Zealand has one of the highest rates of child abuse in the developed world. How are we going to tackle that if convicted abusers are given the benefit of the doubt?
Tough decisions must be made. The most important thing is the safety and well-being of our most vulnerable.
Kim Gillespie is the Rotorua Daily Post editor