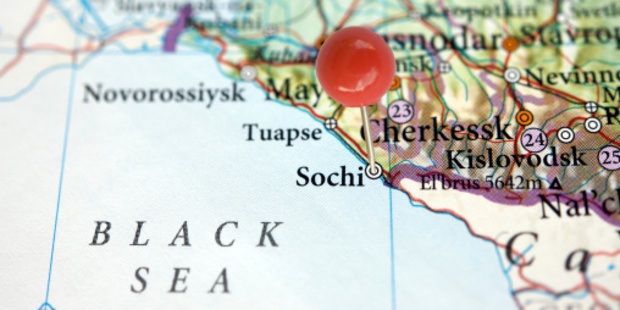 For many people the Sochi Winter Olympics will be about politics; for others they will be about swagger; for some they may even be about sport.
But arguably the most important aspect of the Games will be economics. Although the Games are designed to demonstrate the power of the Russian economy, they actually will highlight its weakness.
For a start the Games are stunningly expensive. To take a round figure they look like costing US$50 billion ($61 billion). Up to now the most expensive Games have been Beijing in 2008, at US$40 billion.
Russian GDP this year will be about US$2100 billion, so the cost is equivalent to 2.5 per cent of GDP. A year's growth, maybe two, is being blown on one event.
It gets worse. This was billed as a public-private partnership between state-owned enterprises and private-sector tycoons, but it turned out to be a top-down exercise, with President Putin supervising details.
Thus Gazprom, the giant oil and gas group built the cross-country skiing complex, having bought the mountain it sat on. Other favoured business leaders got other contracts. So the choice of investment was not based on likely return or careful use of resources; it was loyalty.
When costs overran (as they do) there was a scramble to apportion blame. Some of the tycoons, such as Akhmed Bilalov, whose companies built the ski-jump, have been removed. (He says he was poisoned, too.) While all large infrastructure projects are tough to manage, the scale of mismanagement here is extreme. It would have been extreme even without the bribery, estimated to have added at least 20 per cent to the costs.
And Russia has rather poor growth prospects due to a falling population. It is currently 143 million. By 2050 this is projected to decline to 109 million. In narrow economic terms this is a huge burden for a country.
As Adam Smith remarked: "There is a great deal of ruin in a nation", and Sochi exemplifies Russia's capacity to put this on display. Independent