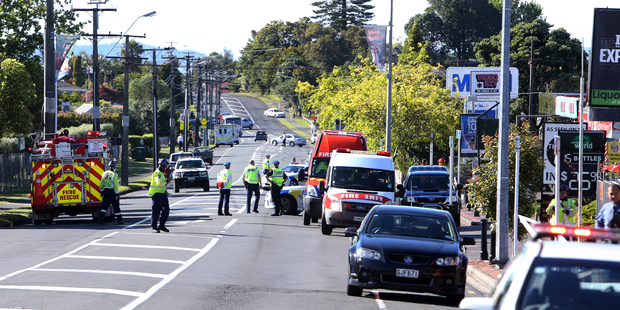 Dire detour
No doubt the local police and road transport officials were stretched on Thursday morning dealing with the gas leak emergency in Kamo.
I hope, however, that the management of the traffic detour around the SH1 blockade at Hukerenui will improve the next time it is necessary.
It is unfortunate that both events happened simultaneously but the arrangements for the detour from SH1 at Hikurangi left a lot to be desired. Initially, all traffic was brusquely and impatiently waved on to the detour with no attempt made to let local traffic, which did not need to go as far as Hukerenui, through.
It was only when I turned round and explained that I was only travelling as far as Whakapara that I was allowed to continue on SH1.
If the blockades continue, at the very least there needs to be a sign stating where the detour will rejoin the main road and indicating that local traffic (including any bound for the Old Russell Rd) can proceed as planned on the main road.
I might add that I support the organisation of the blockade and applaud the efforts of the local iwi and other groups to publicise the opposition of local people to mining prospectors in the area. Nigel Chadwick, Whangarei
Do the sums
I have a request for our Mayor [Sheryl] Mai and our new council. When they attend their HAC workshop on the 18th, could someone take a calculator please?
The financial viability of the Hundertwasser Art Centre is based on the Deloitte attendance figure of 150,000 paying customers each year. Divide 150,000 by the amount of days it would be open per year, then divide that figure by the hours of the day it would be open.
Then ask yourself, if you "honestly" believe that figure of paying customers can be achieved every hour it is open.
If you have any doubts, then it's not financially viable, and you should let the ratepayers of Whangarei decide whether it should go ahead or not, after all they are the ones who have to pay for it. Don't be led astray with fantasy promises of a new hotel, hundreds of jobs, bus loads of tourists, or cruise ships stopping.
And also remember that it's only a minority of people who are actually interested in the arts anyway.
And for the people of Whangarei who are reading this, go on, get your calculator out and do the sums.Gary Price, Parua Bay
Ignoring source
An older brother served in North Africa and Italy in World War II. He told me that his unit came across a British lorry stranded in the desert.
The Brits asked for petrol, as they had run out.
The New Zealanders were just about to give them some when they looked at the drums which were on the back of the lorry and asked what was in them. "Petrol," came the reply.
"Well use some of that," retorted the New Zealanders.
"We can't do that," replied the Poms. "We would be court-martialed."
As far as I am aware, that lorry is still broken down in the Libyan Desert. It could be said that our governments have exactly the same attitude as those Poms from 70 years ago.
New Zealand has a central bank (the Reserve Bank) which could/should be used as a source of finance for government and local body finance at low interest rates, but they turn a blind eye to that possibility and continue to borrow from overseas.
I happened to catch an overseas television station yesterday, saying that New Zealand was to sell shares in Air New Zealand in order to repay debt.
Collectively we elect the fools we deserve. Geoff Church, Kerikeri