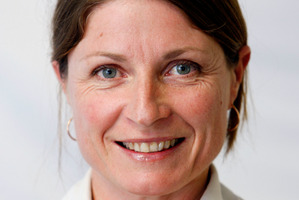 So here it is. A whole winter of rain and chopping dripping firewood and scurrying around in the half light trying to get soggy washing in and meals cooked while not slipping on the carpet of moss that seems to have layered everything like Cambodian ruins. And then it's here. That first perfect Northland summer day and you remember why you live here.
Early sun already hot before it's got started. Picnic box filled with cheap chilled local oranges and blueberries. Avocados like they're cheaper than butter. We're in Northland. They are. A bag of macadamia nuts, crunchy warm and sweet, picked up at the local vege market and loads of fresh strawberries.
Surf life saving and there's a whole world of reasons why I am now the world's meanest mum and committing some heinous act of villainy by waking early and insisting we go. I suggest that lifesavers don't get to pick and choose the day they might want to save someone from drowning; "Oh. You're drowning. I'm sorry. It's hot and I have Sponge Bob to watch."
There's some problem (unspecified) and there's a digging in of wills that begins to resemble the battle plan of Gallipoli.
I know I will probably go down in a blazing hail of pointless argument but decide that if we're going to do a bake-off in stubbornness I should at least gain the upper hand due to years of excessive use of that particular characteristic. I realise belatedly that I don't have a leg to stand on if I complain that she is stroppy or unreasonably wilful. There is genetic precedent. We go. There's some grumpy protestations but the sea is all champagne bubbles and blue green beckoning and, within 30 seconds, the kids are all happy racing out into her arms. Gannets, like archery bows, unleash themselves on tiny slashes of silver and come up, full beaks dripping. The beach belongs to the kids.
Life saving - which seems to consist of throwing oneself in rugby dive tackles on the sand, grabbing sticks and heading out to sea with red tubes tied on by over-obliging drowning partners - is over and the picnic calls.
An expat Aucklander on remand from Orewa shares the table. "It's only two hours' north of Auckland and it's like being on an island, Waipu, Langs - it's stunning. You don't even advertise. You don't know what you've got here," he says. "I've got a fair idea," I reply. "See that headland out there? This Government gave the go-ahead for exploration for mining a few weeks ago. The exploration company pulled out last week. You know you've got something good when even a mining company says the kiwi conservation, the eco tourism businesses and marine reserve make it a bit precious to bugger up."
He shakes his head. Later, we go for a coastal walk with rock sculpture, moss-covered layered geology that can be seen only here and at Punakaiki. We pass a nesting seagull at eye level and shags drying their wings like exuberant priests in an avian mass over a lapis sea and the mussel-gathering parishioners below. It's paradise. No. We don't advertise . The North is the kumara who lets others sing her sweetness.