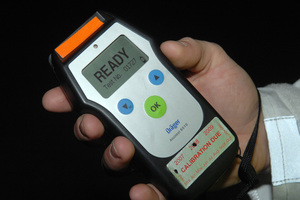 It's hard to find a reason to not support the lowering of the drink-driving limit.
Next year, it will drop by more than 30 per cent for drivers aged over 20.
The new blood alcohol limit will be 50mg per 100ml of blood. Today, it is 80mg.
The lower threshold means the average male will be over the limit after about four to six 330ml beers drunk over two hours - instead of six to nine under the present limit. The average female will be over the limit after three to five beers, instead of four to six beers. I scratch my head at the thought that we allow people to drive after six to nine beers over two hours.
I wonder, too, if lowering the limit as well as the penalty for being caught sends a mixed message?
If you are caught driving with 50mg to 80mg, you will receive a civil infringement - a $200 fine and 50 demerit points. Collect 100 demerits and you could lose your licence for three months.
Caught with 80mg and above, and you face criminal charges.
There is another reason for this approach and it has nothing to do with saving lives and preventing injuries. The civil infringement also means drink-drivers in the 50mg to 80mg range will not clog up the court system. So there is a massive administrative cost saving.
Taking a harder stance on drink-drivers, but softening the penalty indicates that we are still prepared to relax some attitudes to alcohol. A driver who drinks, is a drinker first and foremost - other than driving what other crimes does that person commit?
If there was greater incentive to not drink and drive, what would happen? Persons with greater sociological and criminal knowledge than myself have no doubt pondered this question.
Changing social attitudes takes time, one building block at a time. I applaud the lowering of the drink-driving limit, but I can't help but wonder if we have missed an opportunity. Rather than draw a line in the sand over drink-driving, we have merely scuffed our toe.