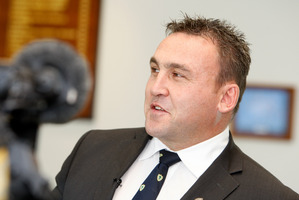 MPs have a unique job. We give our MPs pay rises, no matter how well or poorly they perform, and they are appraised every three years through the election process, via what some are fond of calling the court of public opinion.
Sadly, that particular court does not have the ability to sanction an MP when he or she deserves it, the judges only get to sentence each election.
What do our MPs actually do? The minimum they earn is $140,000.
They say they work 80 to 90 hours a week.
I think some of them include travel time between here and Wellington in that calculation.
It is a tough life. They have to endure the pesky media, the public scrutiny of being an MP, the intrusion on their lives. All of which can also be filed under the heading "public profile", something very valuable when it comes to election time.
We bow to them as public figures and invite them to our local events as our community celebrities.
But are they our leaders? Not always.
I expect more proactive interaction with our communities from our MPs that demonstrates what bang we as taxpayers are getting for our buck. More common sense and understanding of our community issues than rhetoric about partnerships and opportunities, less hui and more "do-ey".
And more demonstrable good, more tangible outcomes, more obvious benefits that come from our local MPs. And I'd like to see an annual performance appraisal, funded by the MPs, that gauges their performance yearly. Not just every election.
It would make me feel a lot more comfortable about the $140k plus salaries (plus perks) that we currently pay them, with no regular performance appraisals or remuneration based on performance.