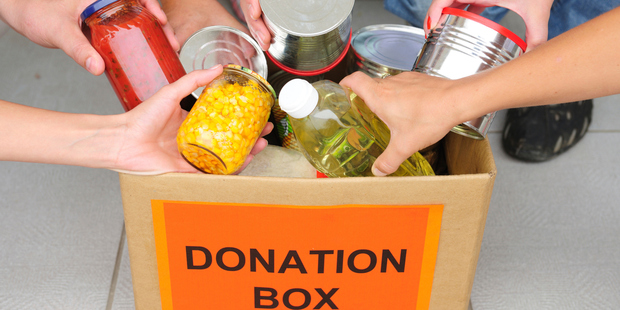 There's nothing like hitting the streets and collecting for charity to get a bit of faith back in your community.
On Saturday I was one of the Whangarei Report/Northern Advocate volunteer team leaders for the inaugural Can and Coin collection, in support of the Salvation Army.
Organised by the Whangarei branch of Barfoot & Thompson, the event was a huge success with teams of helpers from Barfoot, Report/Advocate, Westpac, Lions and Whangarei Boys' High School, to name a few.
Armed with a fire truck complete with siren and loud speakers, my team of six volunteers started at around 10am on Hatea Drive.
The residents of one of the first houses we approached came out with a material shopping bag filled to the brim with cans. One of their children even tried to donate one of their PlayStation controllers.
We were very lucky to have the fire truck, with two awesome firefighters who would announce our arrival into each of the streets and sound the siren. They'd also stop now and then to let us off-load some of the cans we had collected, as our arms started to feel like they were going to drop off with the number of cans in our bags.
Those Whangarovians who didn't have cans on the ready donated money - and not always coins too. Five, 10 and 20 dollar notes were handed over in support of the Whangarei Salvation Army.
In fact, one pair of residents were so taken by one of the Boys' High students and his orange safety sash (which they referred to as a "Mr New Zealand" sash) - they handed over coins and notes to the value of $40.
While some people asked where the fire was, most heard the sirens and came out with cans.
After we completed our designated streets we took our haul back to the Salvation Army.
Organiser Martin Dear had set a goal of over 7000 cans, and while the final count isstill to be completed, after seeing the number of cans collected in the city itself - I think we'll meet that goal.