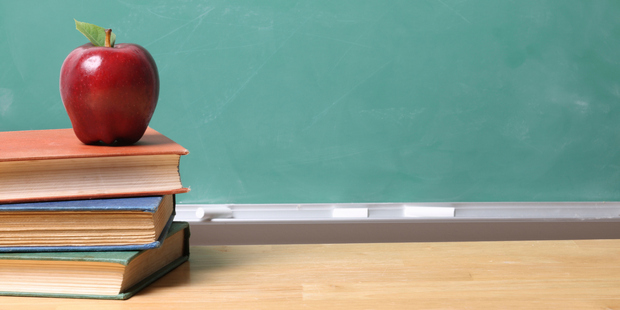 In oppressed towns and countries you're not allowed to joke. Levity must be licensed and when there is a lot of power running on an outcome, humour is a high-priced commodity no one can afford.
It feels like we're living in such a town right now. No one can drop the "H" bomb without the company splitting into Yugoslav-like factions. It's risky business to question the independence of an independent inquiry into council staff behaviour because just questioning it can be seen as biased.
If the police think the silly season is the three weeks around Christmas - then for note takers on the newsworthy like myself - three weeks out from an election is officially the insane season, when I would almost like to be put into a Michael Jackson-like chemically induced coma from which I would awake 10 kilos mentally lighter.
Anyone who has worked with damaged kids can tell you they operate under two systems that work entirely to their disadvantage - sometimes for the rest of their lives.
The first one is that they and all the people around them come to work out of a "deficit paradigm", which lowers expectations and standards of what is acceptable for that kid and their future. "Because they are already damaged" goes the unconscious logic "then perhaps they can never really achieve what they might have if they'd been given a clear run". Instead of asking "Is this really good enough?" teachers, social workers and especially family can easily shift to "this is as good as it gets so we'll work within that".
As most mothers and teachers will know - expectation is everything. The other noticeable difference between kids from easy backgrounds and those who've been dealt some hard cards is that in "tough kids" there is a constant static which goes on in their brain.
Half the time they are "not listening", not because they are wilfully disrespectful or rude, but because they just can't hear for what is going on in their own heads. They have a radar which is attuned to protecting themselves from harm. They are constantly filtering the immediate environment for potential risk, which also prevents them from taking in the extraneous information that a mainstream education provides. They become risk averse to offering an opinion or engaging because they are afraid of what the price may be for doing so. And so they disengage.
That cognitive load is taken off those students who have never had to keep a weather eye out for acts of random violence or a shifting environment. Fear can be as massive an inhibitor to growth as malnutrition or lack of resources.
I believe communities can develop the same negative traits and it can be bad for good growth and development in much the same way. If you live in a small town and are afraid to send someone or something up, you don't want to engage in a political conversation for fear of losing your job or you do not wish to be seen to be taking sides because of what that might do to your business - you are operating out of fear.
The economy and community is also unlikely to be dynamic or creative. If you are worn down by the status quo and don't wish to vote you are operating out of a deficit model. You're thinking "this is as good as it gets" when what you need to ask is: "Is this really good enough?"