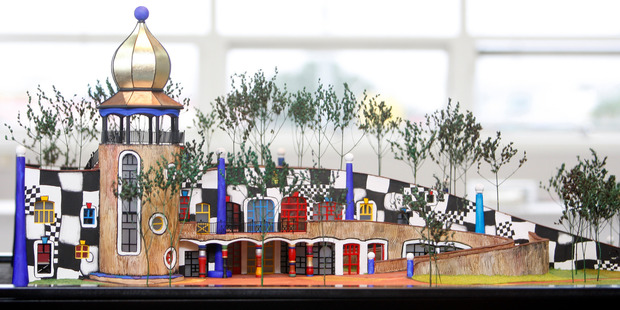 The H Word.
Hundertwasser. More specifically, the Hundertwasser Art Centre.
At tonight's Meet the Mayor forum, the question portion of the evening will not include a query for candidates about one of the most controversial projects that Whangarei has ever considered.
Those against say the initial cost is a burden on ratepayers and its operating costs will be an annual burden. They say it looks funny, has no Northland "sense of place", and sure, the people might come, but not enough.
Those for say it will put Northland on the international tourism map, that it will be a honey pot that will attract tourists, a hotel chain will build in Whangarei, and cruise ships are also eyeing our town as a stop-off if it goes ahead.
So what do our candidates think? They have plenty of scope to tell you tonight, without a direct question being asked. We will survey them and publish their Hundertwasser thoughts in the Northern Advocate. Along with their thoughts on a variety of subjects.
Tomorrow night, if you want to know what a particular candidate thinks, ask them. They have been invited to stick around after the on-stage component of the evening concludes and talk to voters.
Voting for someone just because of what they will or won't do over a single issue is risky. It ignores the many other roles a mayor and their council has. The election is bigger than one issue.