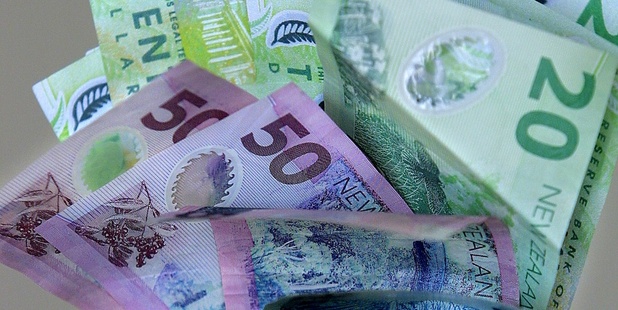 Money reality
In reply to Keith Hartley's letter (August 16) about the printing of money, he should do some study as to how the money he uses comes into existence.
He will find it certainly doesn't come into existence by his, or anyone else's, physical hard work. At present much of it comes into circulation as a loan from the present banking system, which is created out of nothing other than an entry on a computer keyboard.
Has he ever thought where the extra money comes from to pay the inflated prices for goods that a few years ago one could buy for a tenth of today's prices?
Dr Norman was only advocating what believers of social credit have been preaching for years. That is, using our Reserve Bank to put into circulation money to do infrastructure work (eg roads) or other public works. For his information this was done by the first Labour government in the 1930s and continued by both National and Labour until the 1970s.
The Reserve Bank of New Zealand was the source of much of the capital required by district councils in New Zealand until the new Reserve Bank Act. It also lent money to support the agriculture industry in New Zealand as well as housing.
Ken Goodhue
Otaika, Whangarei
Yes or no
Through this newspaper, I challenge want-to-be mayors and ward members of the Whangarei District Council to answer a simple question before the election: Hundertwasser - yes or no?
I wonder who has the mettle to do this. To fellow ratepayers, we need to know the answer to cast our votes. Personally, I feel the proposed Maori cultural centre by the stone waka would be far more beneficial, and appropriate, to Whangarei.
P Lister
Whangarei
Humble too long
I believe Marie Kaire Northern Advocate August 8 is so right: We need to take back control of our own destiny.
It's absolutely vital to our existence. For too long we have humbled ourselves before governments who tell us what to do and all their capitalistic ways are bringing their globalisation world into disrepute and those suffering the most are indigenous tribes all over the world.
It's common knowledge that foreign powers ride roughshod over them continuously without a cause and what do they get out of it really? A signed agreement, a few million dollars, a handshake, see you later, now we own your world as well.
Get real. Not so. Did not our God of the sacred house of Israel say, 'I stand at the right hand of the poor and needy'? It's written. Believe it, people. I haven't been so sure of anything in my whole life as I am right now. Watch this space?
Jane Tana
Whangarei
Facts please
Jane Tana comments that "America destroyed all their electric cars years ago."
This quote is hard to understand as the US had the largest fleet of plug-in vehicles in the world from 2008 to June 2013. Some 116,000 such vehicles have been put on the road with all the main manufacturers making models. Jane Tana is a person who writes in every day and may have mixed some of her letters up. But please Google before you write and don't just type in "conspiracy theory".
Mel Butson
Kawakawa