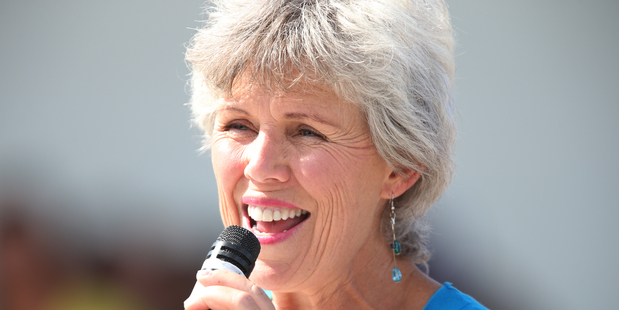 Whangarei's 50th anniversary celebrations are set to be massive with a giant street parade planned to wind through the city.
Whangarei will celebrate its Golden Anniversary as a city on November 1 with a party and 1960s-themed grand parade.
The party, to celebrate 50 years as a city, will start with a 1960s-themed parade through the central city on the morning of November 1 and every Whangarei resident, business or community group is invited to watch or be part of it, Mayor Sheryl Mai said.
Ms Mai said people have just one month to register a float or group for the parade. The parade culminates in a '60s party at the Town Basin.
"We have a pleasing number of entries so far, however space is limited and we don't want anyone to miss out. The parade is part of our 50th anniversary celebrations, so we want as many as possible to participate," Ms Mai said.
"They will need to register by October 4 to take part, with registration forms and information available on the council website (www.wdc.govt.nz)."
The parade will start at 10am and make its way down Walton St to the Town Basin. Groups from around the district and as far away as Auckland have already expressed their interest, including local businesses, community groups, bands, classic cars, schools and service organisations.
"The optional parade theme is 'dress, dance and dazzle like they did in '64', and that includes the spectators," Ms Mai said.
"The best or most creatively dressed people and floats have the chance to win prizes at the Town Basin party following the parade."
The party kicks off at 11am and finishes at midday. It features a local band, dancers, entertainers, a fashion parade and much more '60s fun. The Artisans Fair will also be in full swing on the Canopy Bridge.
"And the fun doesn't end there," she said.
"Two major events on the same day will add to the party atmosphere."
The Strand Arcade is celebrating its 20th anniversary on November 1 with a market day and entertainment. Then, from 1.15pm when the gates open, Toll Stadium will be hosting a big sporting event set to attract rugby league fans from all over Northland and Auckland - a game in the four nations tournament.
"The New Zealand Kiwis are playing Toa Samoa in a match that will enhance Whangarei's standing as a host of top level international sporting fixtures Ms Mai said.
"The stars seemed to have aligned to give Whangarei an outstanding range of events."