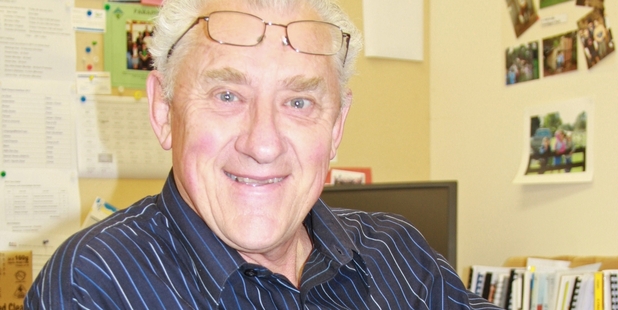 Paedophile teacher James Parker may have been able to continue sexually abusing boys at Pamapuria Primary School because his principal failed to act on complaints, including from parents and police, that he should stop inviting students for sleepovers, the Teachers Disciplinary Tribunal has found.
That failure may have allowed Parker to exploit boys for a further three years from 2009 to 2012 before he was arrested.
He eventually pleaded guilty to 74 sex charges relating to sleepovers with boys at his Awanui farm. Parker was sentenced by the High Court in Whangarei last year to preventive detention.
In a disciplinary decision, the New Zealand Teacher Disciplinary Tribunal censured former Pamapuria school principal Stephen Hovell for serious misconduct after the Teachers' Council Complaints Assessment Committee laid 22 charges against him over failing to act. Mr Hovell wasn't deregistered.
Although the Kaitaia police didn't lay charges against then-deputy principal Parker in 2009 after allegations of indecent assault were retracted, it suggested in a letter to Mr Hovell that Parker's sleepovers at his property with boys must stop immediately.
Ten years earlier, when Parker applied for full registration, Otaruru Primary School principal Fiona Lovatt-Davis objected to his application because a teacher at her school had raised concerns that he was taking boys home and showering and sleeping with them "marae style".
However, the tribunal did not find evidence that Mr Hovell saw Ms Lovatt-Davis' letter to the Teachers' Registration Board before criminal charges were laid against Parker in 2012.
There was also insufficient evidence that Mr Hovell knew about overnight sleepovers before the police letter of April 2009. But the tribunal was in no doubt that Parker's crimes would have come to light earlier if his principal had taken steps to ensure a safe environment for students after receiving the police letter.
An unnamed witness called by the tribunal said she would frequently see Parker in town with his car full of boys.
"Kaitaia is not a large place and if I saw Mr Parker driving around with boys, I find it hard to believe MrHovell never once saw thesame over the course of several years," she said.
Another witness said: "Stephen Hovell through his inaction helped and aided James Parker do what he did."
Larry Forbes, who was appointed commissioner of Pamapuria school, was also called by the tribunal and said Mr Hovell's approach was "woefully inadequate". Mr Forbes would at least have put Parker on formal written notice and closely monitored the situation.
Parker told police Mr Hovell hadn't quite told him that taking children home had to stop, but "to make sure" he knew he was not to do this. When Parker was charged, Mr Hovell said he was "astounded".
Anahera Herbert-Graves, chief executive of Te Runanga o Ngati Kahu, agreed with the tribunal's decision and said Mr Hovell acted subjectively rather than apply the school policy that prohibited students sleeping over at teachers' residences.
She said: "As soon as he (Parker) confessed to police and he did that fairly quickly, everybody thought straight away how come the principal or the school board failed to pick up his offending?"
Mr Hovell could not be contacted for comment.