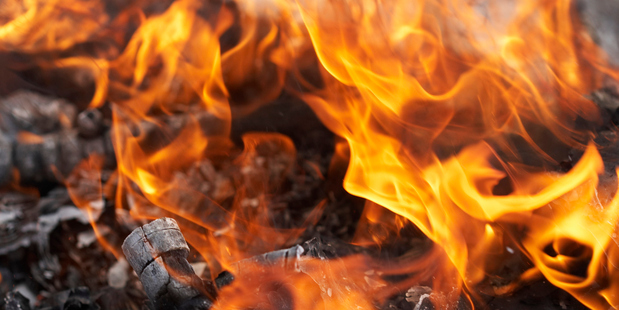 A Bay of Islands man suffered burns to his feet and stomach after the boat he was living on went up in flames.
Tackling the blaze, on a yacht about 400m up the Kawakawa River from Opua, took some ingenuity from firefighters who used a car ferry to get a fire engine out to the burning boat.
Paihia Fire Brigade senior station officer Michael Fayne said the blaze started about 8.30pm on Tuesday when one man was on board the yacht. It is understood the man was trying to light a candle. When his lighter didn't work he tried to help it along with petrol.
Opua locals offered a runabout to take firefighters and a portable pump out to the yacht while other boaties moored nearby did their best with fire extinguishers. The boatie was taken to shore for treatment by St John Ambulance medics. Mr Fayne said the fire proved difficult to put out, so a second crew travelled out to the yacht with a fire engine on board the old Fullers GreatSights car ferry. They were then able to use foam to put out the fire without sinking the boat.
The regional council was notified in case the yacht, which had burnt down to its concrete hull, became a navigational hazard. It was towed to Ashby's Boatyard later that night. Paihia firefighters had just finished a training session and were about to eat when the alarm sounded.
St John Mid North manager Mark Going said the man was treated at the scene and then taken to Bay of Islands Hospital for observation. He praised bystanders who kept the man's burns cool until help arrived.
Fullers GreatSights operations manager Barry Nielson said the old car ferry Opua, now used as a backup when the other ferries are out of service, had long been part of plans for fighting boat fires.