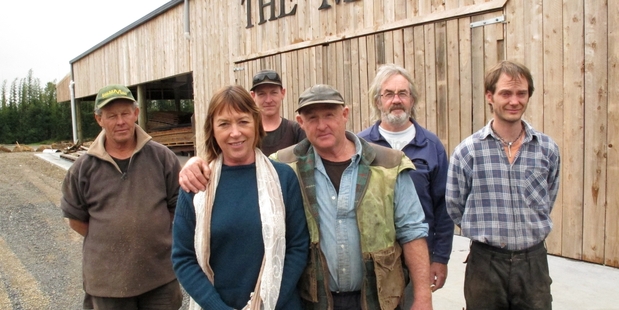 A new weekend market selling fresh food, produce, arts and crafts is due to open in Kerikeri in mid-October.
The Old Packhouse Market, which is being set up by the Hyland family opposite the Makana chocolate factory on Kerikeri Rd, will be open on Saturday mornings from October 18.
Its founders say they are not aiming to be an authentic farmers' market or to replace the existing Bay of Islands Farmers Market, but want to be more inclusive and offer a wider range of produce.
Judy Hyland, a former Kerikeri Business Association president, saw the new venture as a cross between the Whangarei and Matakana markets. It would feature an arts and crafts area, cafe, bakeries, wine cellar and produce stalls where customers could buy direct from the growers.
It would offer mainly locally grown and made items but wouldn't exclude produce that could not be grown in Northland, such as apricots direct from Otago orchards.
"If people buy a jam tart they don't care if not all the ingredients are made here. Where possible, if people can source locally, spray-free and organic, that's best, but if not, we don't want to stop people pursuing their dreams. A lot of Northlanders grow produce and make products from what they grow. We want to give them an opportunity to showcase and sell, without restrictions."
Mrs Hyland said people had enjoyed watching the building's transformation since the family bought the site earlier this year. The former packhouse, cool store and furniture workshop was previously obscured by a wall of bamboo.
The furniture business would be retained but renamed Hylands Ancient Kauri. The swamp kauri furniture they made would be sold in Northland rather than shipped to China.
The Bay of Islands Farmers Market, at the post office car park every Sunday and Paihia's Village Green on Thursdays, has been operating for 10 years. However, its strict rules on product origin and the number of stalls offering any particular type of product mean many potential sellers are excluded. Previous attempts in 2011 to set up alternative markets in the grounds of the Kerikeri RSA and Pete's Museum were short-lived.