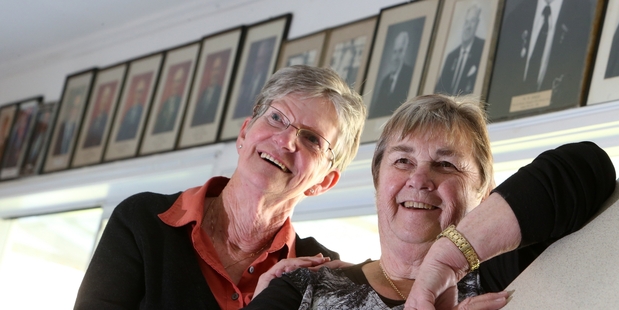 Sixty-six years of Whangarei RSA Bowling Club history peers down from pictures of past presidents, life members and other distinguished officials.
The photographs are displayed on a wall in the bowlers' Rust Ave clubrooms, along with donated trophies bowlers have battled over for the past six decades.
But as there are "ends" in lawn bowls, so there are in real life and time has run out for the bowlers, who are winding up their club because the RSA was looking at charging them for using buildings and facilities the bowlers themselves had installed.
The club is now offering the photographs to the people portrayed in them or their relatives. Similarly, the trophies will be returned to the people who donated them or their descendants.
The pictures and trophies are lined up alongside all the club assets to be sold at an auction in the clubrooms on August 31.
The cups and photographs won't be sold, but bowlers want to knock everything else down - even club buildings - so the proceeds can be distributed to local charities and community organisations.
Club president Jennifer Wellwood said any pictures and trophies remaining after the club's affairs were wound up would be donated to the Bowls NZ Museum at New Plymouth.
Ms Wellwood urged people who wanted memorabilia to call her on 432 9551 or 027 274 5059.