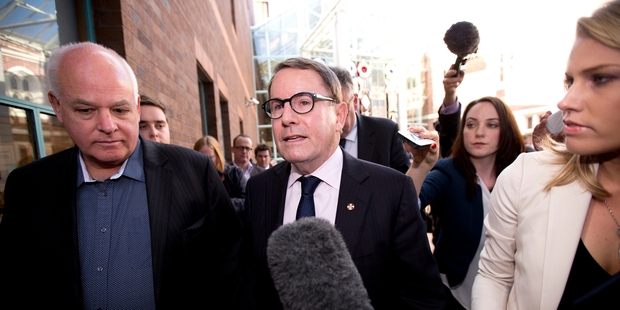 A date has been set for John Banks' appeal against his conviction for knowingly filing a false electoral return.
His lawyer David Jones QC said yesterday that the appeal would be heard in Wellington on October 29.
Justice Edwin Wylie sentenced Banks to two months' community detention after finding him guilty of filing the return without recording the origin of two $25,000 donations from entrepreneur Kim Dotcom.
Banks said outside the High Court at Auckland: "Since the finding of guilt, fresh, new, unimpeachable, watertight evidence has emerged. That new evidence completely contradicts much of the evidence given in the court."
- APNZ