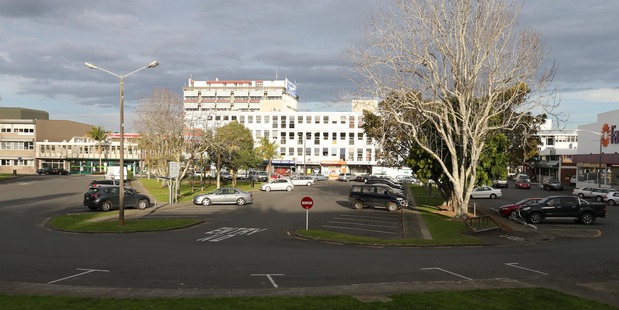 A Whangarei woman subjected to a knifepoint kidnapping and carjacking is urging other women to lock their doors when they are alone in their vehicles.
It is a message being strongly expressed by Whangarei police as well as the woman, who had a terrifying 40-minute daylight ordeal after a knife-wielding stranger got into the passenger seat and forced her to drive him to several locations.
She had pulled up in her car in the Laurie Hall Park carpark at 8.30am on Monday and was preparing to walk to work when the passenger door was yanked open and the man got in her car, holding a knife.
She is also afraid that until the police catch her attacker, she could be a target.
The woman said she was wracked with fear during the ordeal and had all kinds of scenarios going through her mind.
"I was terrified. I was continuously asking him, 'Where are we going? Are you going to hurt me?'
"It was like a movie ... this is not even happening," she told herself at one stage.
"The scariest part was not knowing what he was going to do."
In the ensuing nightmare, she feared for her life as she followed the man's instructions.
She drove him from Laurie Hall Park to Mair Park and then to an ATM at Kensington.
He had then forced her to drive him to the Town Basin where he fled from the car.
At one time, the man had grabbed the woman's mobile phone when it rang - as it turned out, it was her colleagues calling to see why she hadn't arrived at work.
The woman said she wanted to warn women to lock their car doors while parked or driving, and to be alert.
"Be careful. Make sure you're aware of your surroundings and who's around you. Lock your car doors at all times and if you park somewhere get out straightaway. Don't linger," she said.
"If anything does happen, just do as you're told."
Detective Shane Pilmer said the woman "had done everything right" in co-operating with the man.
"There's no knowing what he might have been capable of," Mr Pilmer said.
He described it as a very serious crime with the potential "for things to have gone horribly wrong".
Police were making progress as they trawled through security camera footage.
He said he did not believe Monday's incident was related to two other reports of men trying to enter vehicles occupied by females in Whangarei.
In July, a woman driver who had stopped to turn from Otaika Rd into Tarewa Rd had a man try to open her car door.
A week earlier, a man had been seen trying to get into a car parked at Wylies Service Station in Maunu Rd.