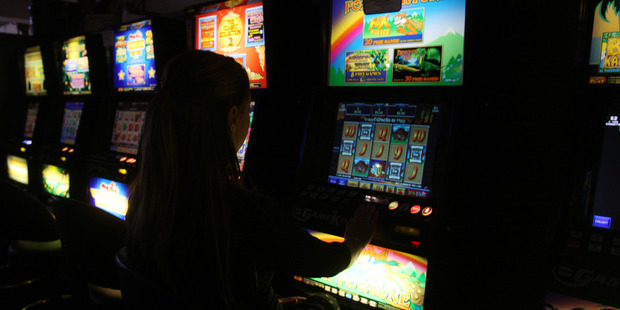 The amount Northland punters are spending on pokies is continuing to slide, but Kaipara gamblers are spending more than a year ago.
Latest figures from the Department of Internal Affairs show the amount Northland gamblers dropped into pub and club pokies in the year to June dropped nearly 6 per cent from $30.8 million the previous year to $28.9 million.
The Far North recorded the biggest local drop in spending at 10.6 per cent, while Kaipara actually jumped 5.5 per cent.
The number of gaming venues across the region was unchanged at 59, but the number of machines dropped from 719 to 697 year-on-year.
Nationally, spending fell 2.5 per cent from $827.4 million to $806.2 million.
The number of gambling venues declined from 1356 to 1321 and the number of gaming machines decreased from 17,534 to 17,130.
Problem Gambling Foundation marketing and communications director Andree Froude said it was "great" to see the numbers continuing to drop.
"It reflects an increase in community awareness about the harm that pokies cause."
Pokies contributed overwhelmingly to problem gambling, with more than 70 per cent of those seeking help doing so because of the machines, she said.
But the decrease in expenditure would mean more community groups who relied on the grants would have to come up with more sustainable ways to fund themselves.
Figures also showed that spending by pokie gamblers in pubs and clubs rose in the first and second quarters of 2014, from $192.8 million to $200.7 million.
However, Internal Affairs said this was in line with annual trends between the first and second quarter of the calendar year.
The spending was captured through the electronic monitoring of non-casino gaming machines.
This enabled the department to track and monitor gambling operations, to ensure the integrity of games and the accurate accounting of money.