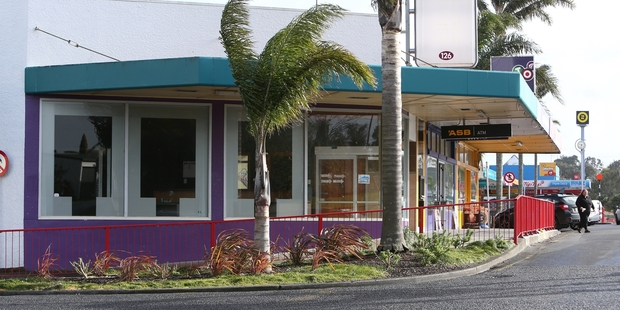 When it comes to liquor stores, Onerahi's cup runneth over, according to residents, retailers and even police opposing the opening of a fourth off-licence in the suburb.
Objections are fermenting against the Onerahi Liquor Centre, proposed by businessman Edward Jones, who has leased the old ASB Bank building on the corner of the Onerahi shopping centre and has applied to Whangarei District Licensing Committee for an off-licence.
Mr Jones has applied to trade from Monday to Sunday, 10am to 10pm, at 126 Onerahi Rd - the only empty store in the shopping centre.
But community members fear liquor store price wars would spell doom for Onerahi's at-risk youth and adults with alcohol issues.
On Saturday night a man who had allegedly been drinking on a bench at the shops smashed a large plate glass window of the video store before being arrested.
Public submissions on the licence closed on Friday with the Whangarei District Council receiving 450 submissions.
It's too early to know how many objected.
Onerahi Community Constable Aaron Furze said he supported the objections and was writing his own report to the WDC.
"We have problems with youth begging for money and loitering, drug use and intoxication. It's an ongoing battle," he said.
The shopping centre is subject to a liquor ban and anyone in breach faces a fine of $250 or arrest.
"These problems stem from family issues, poverty, lack of jobs and kids not going to school," Mr Furze said and he was worried about a liquor price war in Onerahi.
Mr Jones said there was a business opportunity due to the liquor store "monopoly" in Onerahi. "We can offer the community a choice of stores."
He said the store would close at 8.30pm and would not increase drinking in the community. "I live in this community too."
Mr Jones, who is selling the General Store (formally the Brew Store) in Vine St and recently sold the franchise for Esquires cafe in Rathbone St, felt the objections were being spurred on by Onerahi competitors. There was only one other bottle store, Super Liquor, selling beer, wine, spirits and ready-to-drinks (RTDs), with off-licences at New World and Onerahi Tavern and liquor also available at Flames Hotel.
When contacted by the Advocate Super Liquor owner Garry Hoare did not want to comment.
Mr Jones said it was normal for large numbers of objections to be submitted against liquor stores. One objection came from the Onerahi Resource Centre.
Co-ordinator Ligimamilli Pakieto-Johnstone said if the licence was granted, the community would continue to fight it. "We have many at-risk teens and troubled families. No community needs more than one liquor store."
Nicholas Connop, president and chairman of the Onerahi Community Association said the group had submitted an objection against the store. He said it was not a good idea to place a liquor store on a corner where children were passing on their way to school.
Sue Glen, the WDC representative of the association said she also had submitted an objection to the licence.
"It's a terrible idea. We're well catered for."
She said another outlet would be "too in-your-face" for youth.
A hearing into the liquor store application would not be held for some months. Whangarei District Council's Regulatory Services Manager Grant Couchman said the council had developed a profile of alcohol use in the district, which would be referenced while compiling the draft Local Alcohol Policy due to be presented to council at the end of this year and then put out for public consultation.