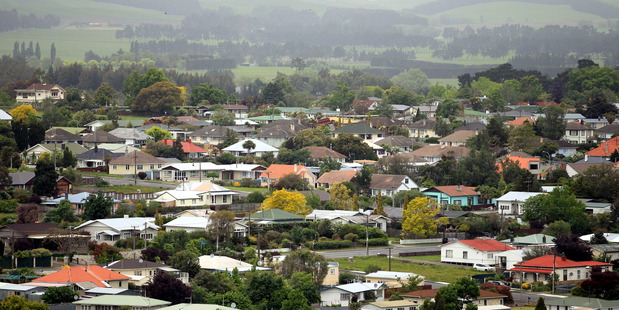 Kaipara property values jumped in the past year, new figures show, but Northland's property market is still languishing well below the highs of 2007.
Kaipara recorded a 7.6 per cent rise in the year to July to an average present value of $338,319, according to state valuer Quotable Value.
Whangarei values rose 1.3 per cent to $335,044 in the same period, while values in the Far North dropped 4.4 per cent to $296,816.
Local values remain well below their 2007 market peak, with Kaipara down 14.7 per cent, Whangarei down 15.5 per cent and the Far North down 25.5 per cent on the highs seven years ago.
QV Whangarei Valuer Jeff Robinson said the Whangarei market had been relatively stable, with little if any movement in values over the past three months.
"The number of sales dropped below what it was this time last year, which is most likely a reflection in the LVR restrictions and higher interest rates.
"There is still a surplus of vacant residential and lifestyle blocks in the Whangarei District," Mr Robinson said.
However, there had been a noticeable increase in demand for lifestyle blocks around the Waipu area which was most likely due to the area's relative proximity to Auckland, he said.
Mangawhai in the eastern Kaipara District had also seen an increase in demand, and over the past six months residential property values had increased by between 2 per cent and 5 per cent.
"In all other parts of the Kaipara region however, there has been very little activity with values still tracking slightly backwards."
In the Far North the market was largely subdued, with values still tracking slightly backwards.
"However, in Kerikeri, the market is similar to Mangawhai, and demand is increasing there for improved residential properties with slight increases in home values over the past three months."
Nationwide values jumped 7.6 per cent over the past 12 months to an average present value of $479,193, and are up 15.6 per cent on the 2007 market peak.
The nationwide annual increase dropped slightly when adjusted for inflation to 5.9 per cent, and values remained below the 2007 peak by 0.9 per cent.
Sales volumes are between 15 per cent and 25 per cent lower than in 2013 and 2014 in most places.
- APNZ