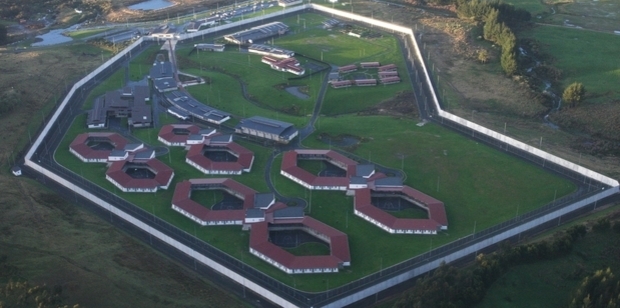 Most people find themselves locked inside Ngawha prison.
Mac Anania was locked out.
The Northland hapu leader had his prison visitor status revoked after he drank and drove.
Mr Anania visited the prison as an employee of Ngati Rangi Development Society, which suspended his pay for 12 months after learning the prison had barred him.
However, the society did not tell Mr Anania of his suspension, and he took his employer to the Employment Relations Authority.
The ERA ruled that Mr Anania was unjustifiably dismissed and should be paid $3000 as compensation and 12 weeks' annual leave.
His lawyer, Richard Mark, said the authority's decision vindicated Mr Anania's personal grievance against the society.
"The society is poor at communicating and that's why the authority criticised what they did. For many months, they failed to address the issues," Mr Mark said.
The Department of Corrections had revoked Mr Anania's visitor status at all its sites in August 2012 for a minimum of 12 months after he was convicted on a drink-driving charge in July that year.
He was also sentenced to 400 hours' community service for the conviction.
Two days after the revocation, Corrections issued the society with a "default notice" which stated Mr Anania did not inform it about his criminal conviction "at the earliest opportunity" and that he had not met the expectation of its code of conduct.
The society's executive committee then decided in August that another member would relieve Mr Anania while it lobbied Corrections to change its position but the government department would not budge.
The committee, in another meeting in November 2012, decided that Mr Anania would not be paid from the end of October and that the society would leave a position open for his return for 12 months, or until August 7, 2013.
However, a letter outlining the committee's decision was never sent to him.
Mr Anania told the authority that he only found out about his suspension on November 15, 2012, when he rang to enquire why he had not been paid.
Authority member Robin Arthur said the society failed to communicate with Mr Anania after his visitor permit was revoked.
"There was no work, no pay and only a hope that both might resume in the future.
"It was, in effect, a dismissal," Mr Arthur said.
Mr Anania was the society's chairman during construction of the prison facility in 2004 and was the face of the local hapu during the pre-construction consultation phase as he dealt with the Corrections over the contentious prison build.
He subsequently worked as the kaitiaki relationship manager in prison and his duties included attending a daily meeting with prison managers and visiting prisoners in their living and work areas in the facility.