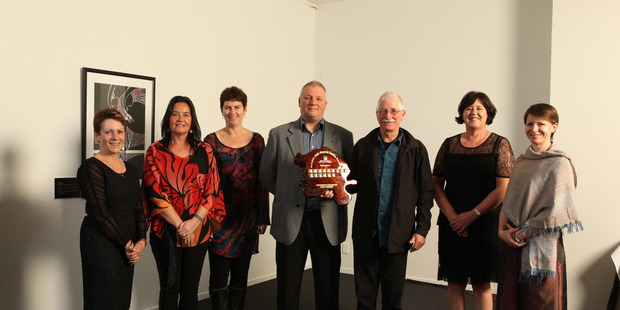 When Northland District Health Board held an awards night with the theme "Working as One", to acknowledge the efforts of staff and community-based health groups, it didn't cost the Northland taxpayer a cent in health dollars.
That's because a major sponsor, Vodafone, paid for the party. The mega communications company is just one big businesses supporting national and regional health initiatives, thus helping enhance local clinical and community health outcomes - despite concerns from some commentators about the relationship with, for example, golden arches and other corporate logos not usually linked with health benefits.
Local sponsors also put their money where their names were to help the Northland board pull off Saturday night's inaugural Northland Health Awards which included the Matariki Hauora Maori Awards. Good on them for helping celebrate the excellence that individuals within the sector achieve through their many innovative, preventative, positive and community-appropriate health initiatives, and for acknowledging the flow-on benefits to Northland, today and especially in the future.
Time and again, the recipients of numerous awards showed a touching amount of humility and dedication. Every one of them spoke with pride, not about their own achievements but about the good outcomes for their targeted community or consumers.
This notable event was not about a bureaucratic health organisation blowing its own trumpet as much as it acknowledging and honouring its workers.
But several guest speakers congratulated Northland Health for being a gutsy operator which put its community first and strived to reach an admirable balance between grassroots prevention and education programmes with vital clinical and hospital services.
Key note speaker, intensive care specialist and former Ministry of Health adviser, David Galler said Northland was coming up with models the Government had to take notice of, support, extend and incorporate into national policy.
In the meantime, carry on doing what you're doing and support will come - from the public, private and commercial sector, one way or another.
Well done, Northland Health and partners. Well done, the individuals and teams who work for you.