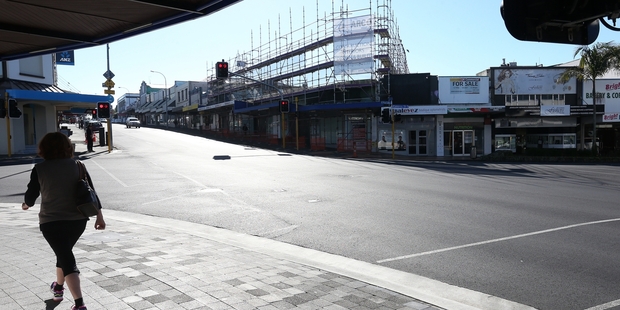 Scaffolding for a $9.5 million serviced apartment building had been standing on the corner of Bank and Cameron Sts in Whangarei for so long some city residents were wondering if the project was proceeding.
Asked what was happening, Canvas Investments chief executive Murray Alcock said the Arco Group, based at Southend Ave in Whangarei, would start building the three-storey accommodation complex with five shops on the ground floor and a carpark basement this month.
The 3400sq m building is expected to be finished in the middle of 2015. It will have a 1900sq m 34-room, four-star, serviced apartments operation operated by Quest Serviced Apartments and five retail outlets, tenants for which will be confirmed in the next few months.
Construction was starting later than expected due to extra time needed to complete plans and design. "The original designation for the laneway and shared access with neighbouring properties down the side of the building was for a horse and cart, and foot traffic, which obviously needed updating," Mr Alcock said.
"The design of the building includes construction over this laneway, as well as structural columns. This is a very important design feature and while it needed some extra planning time, along with consulting neighbours, all has been finalised and work can now begin."
The complex will be built to comply with new building standards and seismic codes, which have become a priority since the Christchurch earthquake.