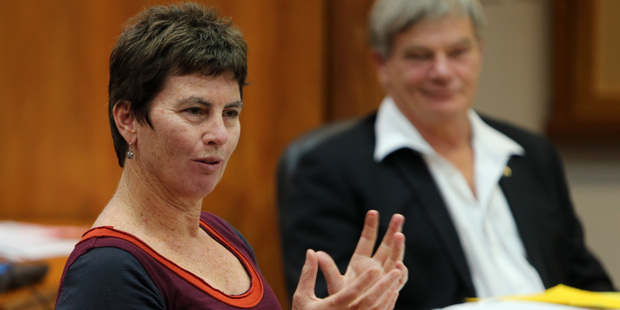 Measles has arrived in the North and health officials are checking more than 120 people who have come into contact with the region's first confirmed case of the infectious disease.
Measles has been confirmed in an unimmunised child in Northland this week after the child had been in contact with children from the Waikato, where there has been a large measles outbreak with cases still being reported.
Northland District Health Board medical officer of health Dr Clair Mills said a family with confirmed measles from the Waikato recently visited people living in Northland, despite having been asked to self-isolate and stay away from others.
Dr Mills said measles is highly infectious and urges Northlanders to ensure their families are protected from the disease.
"Measles is highly infectious and if children are not immunised there is a very high chance they will get sick if exposed to someone with measles," she said.
"We are following up over 120 children and adults who were in contact with this case, 40 per cent of whom are not fully immunised.
"Sadly this is to be expected, given very low immunisation coverage in much of Northland over the last 30 years."
Dr Mills said the measles vaccine - which is free for people who have never had measles or who haven't had two MMR injections - is very effective and has eliminated measles in many populations.
One dose is 95 per cent effective, and with two doses it is close to 100 per cent.
So far this year, 265 confirmed measles cases have been reported in the North Island, with more than 100 cases from the recent outbreak in a high school in Hamilton. Health officials warned early last month it would only be a matter of time before it came north and their fears have now been confirmed.
Measles is spread by tiny droplets in the air and is very infectious, easily spreading to those nearby.
The first symptoms (fever, cough, runny nose and red eyes) can be mistaken for a cold, with the rash (appearing on the face and neck and spreading over the body) three to five days later.
"Measles can be a very serious illness, with one in three sufferers experiencing complications such as ear infections, pneumonia, bronchitis or diarrhoea," Dr Mills said.
"While one in 10, on average, requires hospitalisation, admission rates in the Hamilton outbreak have been higher.
"This is an avoidable disease where there is an effective vaccine," she said.