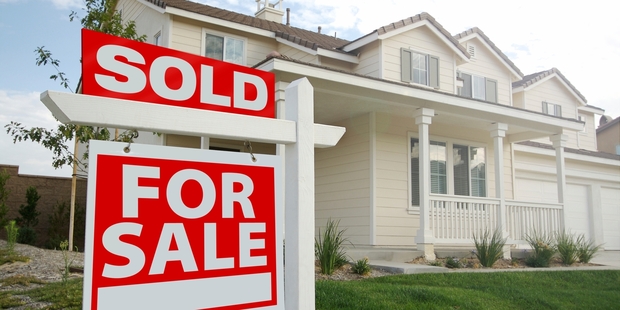 Average wages in Northland have risen by $2804 in the past year but house prices soared by $25,000, according to a new survey.
The gross Northland average weekly wage for May 2014 was $950.13, compared to $896.20 a year earlier, Massey University's Home Affordability Report reveals.
But the median house price rose from $300,000 to $325,000 over the same period, with Northland home affordability declining by 3.5 per cent.
Nationwide, average wages rose by $1795, or $34.53 a week, and house prices rose by $38,000 in the past year, with home affordability deteriorating by 7.6 per cent.
Home affordability is shaping up as a key election battleground with both major parties bickering over how to tackle the country's spiralling housing costs.
Meanwhile, new dwelling consents have declined in Northland from 53 to 49 from May last year to May this year. But nationwide trends show consents are at their highest level since 2007, despite flattening in recent months, according to Statistics New Zealand.
Loan Market Whangarei consultant John Peterson said "a ton" of properties were still available between $150,000 and $300,000.
He was seeing young Auckland couples coming north who could not afford an Auckland property, but had enough for a Northland home.
However, first-home buyers were still "throwing their hands in the air" in frustration at the Reserve Bank's low deposit lending restrictions.
If a borrower was earning the gross average weekly wage, their ability to service a mortgage would depend on how many children they had, and any external debt - which limited their chances of getting a mortgage.
"Credit cards and high interest debt is a biggie.
"If they can get rid of that and start putting money into a home ownership account, they're going to be so much better off."
Massey's real estate analysis unit used average weekly earnings and interest rate figures from Statistics NZ and the Reserve Bank, and compared those with data from the Real Estate Institute to reach its conclusions.
It showed a national deterioration in home affordability in the past year and a rising gap between house prices in larger urban centres and provincial areas.
Nationally, 2125 new dwellings gained consent in May, including 195 apartments.
The regions with the most new dwelling consents were Auckland, with 611 (including 109 apartments), Canterbury 605 (including 46 apartments) and Waikato 192.
additional reporting Anne Gibson