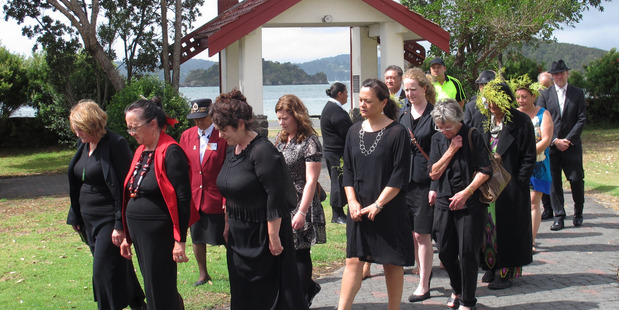 The Office of Treaty Settlements (OTS) has publicly notified the Ngatiwai Trust Board deed of mandate for direct negotiations with the Crown to settle historical Treaty of Waitangi claims.
Public notices on Saturday July 12 called for submissions on the deed of mandate from interested parties over a six-week period.
"We are pleased the Crown has moved our mandate forward to this final stage of scrutiny after a very arduous process that started in April last year," trust board chairman Haydn Edmonds said.
"We are confident we have run a fair, open and transparent process which is a key reason for having a final round of submissions on our deed of mandate."
The 2006 census recorded a total population of 4500 Ngatiwai - 1830 in Northland, 1749 in Auckland, 432 in Waikato, 273 in Wellington and 216 in the Bay of Plenty.
A total of 2735 voting packs was sent out and 772 votes were cast, representing a 28.2 per cent return, compared with a 12.4 per cent return on an earlier vote in September.
There were 636 votes in favour of the mandate proposal, 131 votes against it and five votes were blank.