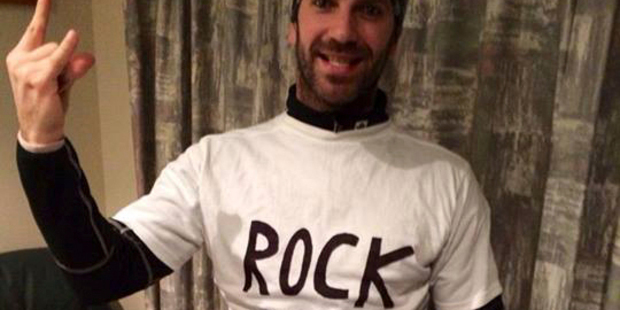 A funeral service will be held on Saturday for a kayaker who died at a raging Northland waterfall.
Ladislav Svarc, 29, was with three others at the Wairua River falls, off Puketitoi Rd last Saturday when he struggled at the bottom of the falls and got caught in the rapids.
Mr Svarc, from the Czech Republic, lived in Ponsonby and had been working as a service technician for Auckland-based Device Technologies New Zealand for four years.
Company managing director Peter Mears said a funeral service was being organised in Auckland on Saturday before Mr Svarc's ashes were sent to his home country. Mr Svarc's family was not coming to New Zealand for the service, he said.
"They're still in deep shock. I've been in contact with his parents who cannot speak English so we're dealing with his relatives who do and they're all very grateful for the help we're providing."
Mr Mears has also contacted the Czech Republic honorary counsel for advice.
"A lot of people are attending the service and there's also been a a lot of messages from New Zealand and Australia where Ladi did some training with our staff," he said.
"He was one of our family and we're treating as if one in our family died."
Mr Svarc was an experienced whitewater kayaker who took to the waters throughout the North Island with his friends most weekends.
He came to New Zealand from the Czech Republic about six years ago and although he didn't have a family, he had a big circle of friends in this country.
Device Technologies is an Australian-owned company that services medical devices and equipment.
Mr Svarc specialised in servicing endoscopic, robotic surgery and opthalmology equipment. He was on a work permit in New Zealand.