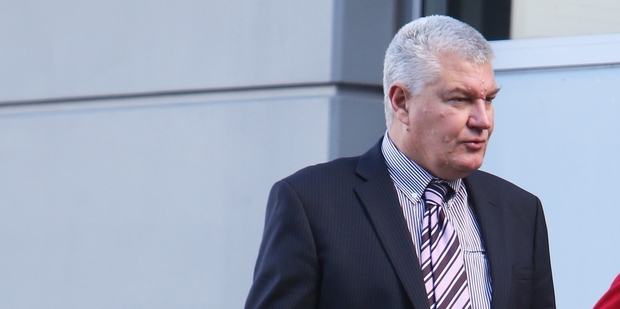 A Whangarei District Council employee dismissed for signing a mayoral candidate's nomination form has gone to the Employment Relations Authority, seeking reinstatement, lost wages and compensation.
Jan Walters was sacked by council chief executive Mark Simpson as his assistant after she signed the nomination form for former mayor Stan Semenoff before last year's local government elections.
A three-day hearing before authority member Robin Arthur began in Whangarei on Monday.
It emerged at the hearing that Mr Simpson gave verbal permission to his adviser, Ford Watson, to do some work for another mayoral candidate, Warwick Syers, without asking Mr Watson the specifics of that job.
Mr Simpson said he thought for about 10 seconds before giving Mr Watson his consent.
The council's code of conduct stated that employees may not take part in political campaigns without the chief executive's permission. Mr Simpson was asked a series of questions by Ms Walters' lawyer, Anthony Russell, about why she was treated differently to Mr Watson.
Mr Simpson rejected suggestions that there was disparity in his treatment of Ms Walters and Mr Watson.
He said he didn't tell anyone in the council leadership about the verbal permission he gave to Mr Watson because he "just didn't think it was anybody's business".
On why he didn't ask Mr Watson precisely what work he would do for Mr Syers, he said he accepted his adviser's word. Mr Simpson said he later found Mr Watson was doing more than he was given permission to do.
He said when he asked Mr Syers how much work Mr Watson was doing for him, Mr Syers replied "bugger all".
When asked by Mr Arthur why Mr Semenoff wasn't spoken to as part of the investigation meeting before Ms Walters was dismissed, Mr Simpson said the council was advised against doing that.
He accepted that there would by allegation of bias and double standards over the two cases on his part and admitted that in hindsight, the consent to Mr Watson should have been in writing, with clear guidelines on what he could and couldn't do.
With Ms Walters being good at organising events, Mr Simpson said the council considered alternative positions for her but there weren't any available at the required level without burdening ratepayers with an additional employee. Questioned, he admitted Ms Walters wasn't included in that consideration.
Mr Watson also gave evidence and said he was not concerned about the council's code of conduct because he thought the code was overruled by Mr Simpson's ability to grant permission.
The council's economic development manager and Ms Walter's husband, Peter Gleeson, told the authority his gut feeling from the first disciplinary meeting was that of a "mountain blown out of a molehill" because he didn't view her actions as serious.
A decision is expected to be reserved.