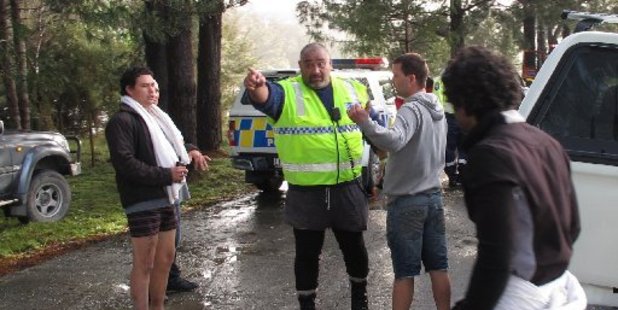 The host of last weekend's ill-fated Northland party where a Wellington mum drowned is facing jail for his role in an organised drug syndicate.
Shan Edward Owen last week admitted 11 charges of possession, supply and conspiracy to deal methamphetamine when he appeared in Whangarei District Court. Police confirmed Owen was being electronically monitored when Talia Smith drowned in floodwaters after trying to return to the party from her partially submerged car.
The 28-year-old's funeral was held on Thursday at an Upper Hutt marae. She was buried next to her mother at Akatarawa Cemetery.
About 30 people had travelled from around the North Island to the rented Lily Pond Farm property before Owen's court appearance on drugs charges.
Police were alerted to the missing woman about 6am on July 12 following a party at Lily Pond Lane, upstream of Haruru Falls.
The all-night party was Owen's "going away party" before he was to admit his part in a Wellington methamphetamine ring, local sources confirmed. The serious drug charges carry lengthy jail times of 14 years and life.
Detective Senior Sergeant Tim Leitch said Operation Marian netted Owen in 2010 as a second-tier drug dealer who was in Wellington from the north to supply the ring.APN