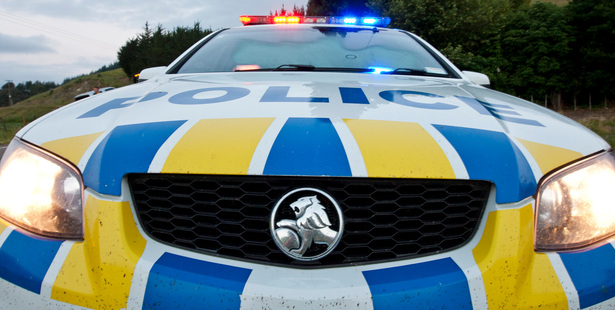 An unfixed squealing mechanical noise helped Whangarei woman Shannon Parker track her stolen car.
The 37-year-old Kensington resident was woken by the sound of two car doors slamming loudly outside her Simons St house at about 4.30am on Tuesday.
"It sounded so close I thought we were being robbed, so I raced out the front door and saw my car driving off," Ms Parker said.
Ten minutes later, after phoning police, she heard the distinct squealing of her white Honda Accord station wagon coming from Islington Rd, a connecting street to Simons. She hopped in her friend's car and the pair headed down towards where the noise was coming from, only to find her car pulled over on the side of Islington Rd.
"I got out and walked up to [my car's] door and just as I went to open it, [the male driver] saw me and put his foot down.
"He nearly ran me over, I was that close to the car. I was so wild. I couldn't believe that he was so close to my house, in my stolen car," she said.
The pair followed the car, but lost sight of it on Mill Rd. It was here they met with police, who had also started patrolling the area. "We were just about to come home, when we turned down McKinnon Crescent [in Otangarei], and there's my car [parked] in someone's driveway," she said.
The car had been making the squealing noise for the past few weeks, but because Ms Parker has a work car in her role as a debt collector, she hadn't really used it or taken it to a mechanic to be looked at - and for that, she's thankful. "We'd never had gone that way [towards Islington] if I hadn't heard that noise," she said.
She's also thankful for the police's help. Police arrived and searched the car, to find a chilly bin with nearly 100 bottles of alcohol, a fuel tank and other stolen property.
After further inquiries, police found that the alcohol had been stolen from a Kamo address sometime after 4pm on Sunday afternoon. The other items were linked to a burglary at an Islington Street address and a vehicle had been interfered with on the same street.
A 17-year-old man has been charged with the unlawful taking of a motor vehicle and further charges, including burglary, were laid yesterday.
Whangarei/Kaipara Area Prevention Manager Cliff Metcalfe said police were there within minutes of receiving the call about the unlawful taking and were able to track down and catch the alleged offender quickly.