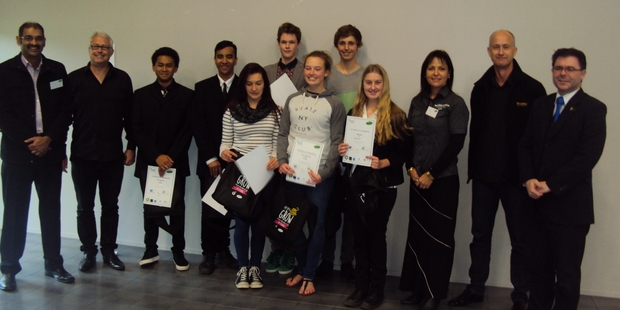 Huanui College students had their business skills tested in the BP Business Challenge.
The business challenge is a three-day practical workshop during which teams of high school students create a business plan for a new product, which they then pitch to judges from local businesses. The challenge allows students to gain an insight into the business world while developing their business skills.
Each team of students from Huanui College presented their innovative ideas five times last week, each time improving their presentations based on previous experience.
The students from the college performed well, with different teams winning awards for the best teamwork amongst team members, first prize and most innovative product. First prize and most innovative product was awarded to Huanui College's Derant team. They pitched an idea for an ingestible deodorant.
Derant chief executive Fynn Allen-Cooke said the team came up with the idea after facing the "adolescent problem of body odour".
"It was definitely a team effort and I think everyone found they had skills they never knew they had. An amazing team experience for everyone," he said.
Huanui assistant principal Vernice Young said she appreciated the time the judges put in to ensure the experience was of benefit to students.
The challenge is run by the Young Enterprises Trust, a charity that aims to encourage the future generation of business people.
Trust chief executive Terry Shubkin said the connection between local businesses and students made the programme a success.
"Students walk away with a learning experience that is practical and calls on the experience of those that have gone before them. The judges walk away with a rewarding experience of giving back and many go on to provide further mentoring to these students."