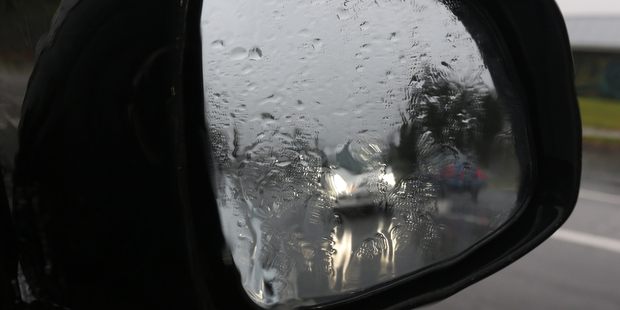 The wind looks like it's already causing problems in Northland.
Whangarei District Council says a massive macrocarpa tree has come down across Three Mile Bush Road, blocking both lanes up towards Pipiwai Road intersection. Contractors are on their way to remove it but the road will be blocked for some time.
Northlanders are being warned to take care with thunderstorms, heavy rain and gale force winds gusting up to 140kmh forecast for the region from about lunchtime today.
MetService forecasters this morning issued a severe weather warning for Northland, predicting the region's eastern hills could receive 120-160m of rain over the 24 hours from about midday. They also issued a strong wind warning, forecasting severe easterly gales, with gusts of 140 km/h in exposed places are expected from this morning through to Wednesday afternoon.
Claire Nyberg, spokesperson for the Northland Civil Defence Emergency Management (CDEM) Group, says the forecast includes warnings thunderstorms could bring with them rainfall of 25-40mm an hour at times and that the gale force winds could damage trees and power lines.
She says given many parts of the region are still fairly wet after earlier heavy rain in recent weeks, rivers and streams could rise rapidly later today and surface flooding and slips were possible in erosion-prone areas.
"Forecasters are predicting 120 to 160mm of rain about the eastern hills and north of the Bay of Islands, with 60 to 100mm in other eastern areas, over the 24 hours involved.
The heaviest falls are expected north of Whangarei and especially from the Bay of Islands northwards where localised intense rainfall of 25 to 40mm per hour is possible in thunderstorms from this evening through to Wednesday morning."
Ms Nyberg says winds are already high in the Far North and gusts above 130kmh have already been recorded at Cape Reinga today.
"Winds of this strength are also forecast for other parts of the region and these could damage trees, power lines and unsecured structures. The winds, coupled with intense bursts of rain, could also make driving conditions hazardous."
Northland's Regional Harbourmaster Jim Lyle today urged boaties to undertake the usual precautions for strong winds, including making sure their vessels were safely secured.
Ms Nyberg says while the 24 hours from midday today would probably involve the worst of the weather, further rain and strong winds were expected in Northland later tomorrow too.