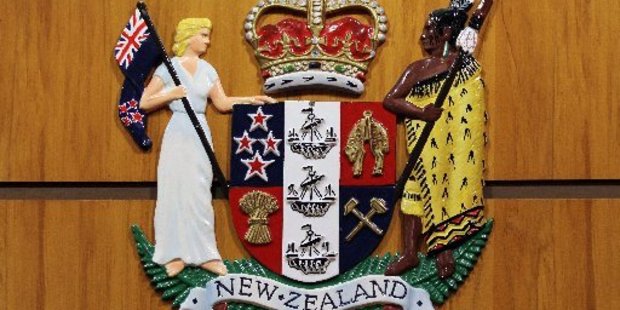 A career criminal once convicted as part of a notorious "Hole in the Wall Gang" of bank robbers has challenged the Parole Board's alleged failure to consider his "positive attitude" in prison before declining to release him.
Simon Kerr, 53, wants the High Court at Whangarei to order the board to reconsider his case after he was denied parole in December.
He applied for a judicial review of the board's decision and argued his case before Justice John Faire this week.
Kerr was sentenced by the Whangarei District Court in April last year to six-and-a-half years in jail after earlier pleading guilty to four counts of burglary of commercial premises, and theft from a Dargaville ATM machine in September 2009 that netted more than $112,000 in cash.
He was arrested in August 2011 after almost two years on the run.
In court this week, Kerr said he always turned down programmes in prison designed to rehabilitate prisoners because he wasn't ready to change his life.
However, he decided to enrol in a Maori tikanga and a therapeutic programme after his latest sentence in April last year and successfully completed them.
In October last year, Kerr said he asked the board to adjourn his first parole hearing to December so that he could complete the two programmes.
The adjournment was granted but he claimed the board wasn't interested in the final report from the programmes he undertook during his parole hearing in December.
"Suddenly the goalposts changed. I complete the programmes, go back to the board in December only to find my reports weren't placed before them," he said. Kerr said his "turnaround" in prison would have been pivotal in the board's consideration on whether or not to release him on parole.
Instead, he said, all the board was interested in was that since he's had a long criminal history, he should remain behind bars for another 12 months.
Also, he said police, Corrections and the Probation Service had no objection or concerns in October about him being subjected to restrictions at a residential property in Ohaeawai if he was to be released on parole.
Suddenly the address became unsuitable in December, Kerr claimed.
In response to Kerr's request for a judicial review, Mr Smith told the court that granting of parole wasn't dependent on giving a suitable home address or completing certain programmes in prison.
He said the board decided on what level of information is considered while determining whether a prisoner should be released on parole.
In its decision, the board expressed considerable reservations about his future risks, given his past history.
"There is much work for him to do in terms of rehabilitation and reintegration steps before he would be a candidate for the privilege of release into the community.
"His history of unabated carefully planned, serious crimes over an extensive period, clearly place him at considerable risk," the board said.
Kerr also objected to Northland Crown solicitor Mike Smith appearing as an amicus curiae as he was involved in his case in the district court.
Judge Faire has reserved his decision.