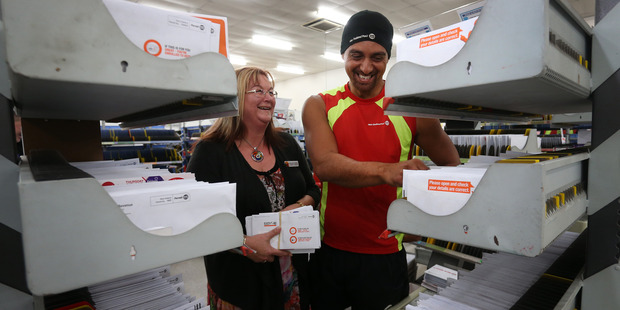 The campaign for the September 20 general election has officially kicked off, with 109,191 election enrolment update packs getting delivered into Northland letter boxes from today.
Of the 121,550 eligible voters in Northland, more than 12,000 are not enrolled. Unless they went on the roll they would not be able to have their say on election day, Northland registrar of electors Deborah Darton said.
Ms Darton said sending out the packs was the start of the election campaign for the public and anybody who received an election enrolment update pack should check that all their details were correct.
If so, then they do not need to do anything. But if any of the details are incorrect, they will have to send the enrolment form back with the information updated.
With just three months to go until election day, the Electoral Commission wants to ensure that people do not miss out on the chance to vote.
Anyone who do not receive their enrolment update pack by Friday would need to complete a new enrolment form, she said.
People can enrol or update their details online at www.elections.org.nz, or get a form by freetexting their name and address to 3676, calling 0800 36 76 56 or by visiting any PostShop. They can also get information at www.facebook.com/ivotenz.
Work was also progressing on tracking down the 12,359 eligible voters who are not enrolled in Northland and electorate officers will be at public places over the next month or so, handing out enrolment forms.
Electorate officers would also visit NorthTec campuses and training centres for young adults, while marae across the region would also be visited to try to increase Maori voter levels.
Maori and those aged under 25 traditionally have low voter turnout rates in Northland. Kiwi music star Lorde has enrolled in the campaign to get more young people to vote.
-Labour's Te Tai Tokerau candidate Kelvin Davis has been given a high place -- 18th -- on the party's list for the election. Labour's Northland candidate Willow Jean Prime is No34 on the list and its Whangarei candidate Kelly Ellis is No52.