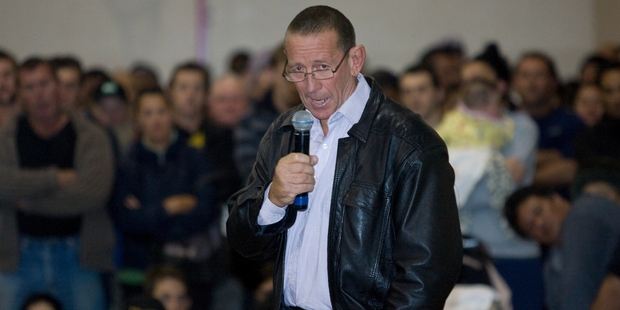 More than two years after a major recruitment drive for mining jobs in Western Australia, Northlanders are still waiting and their dreams may never come to fruition.
It's been more than two years since Perth-based Reciprocus Recruitment, run by former Northlanders Doug Foster and Edward Rihari, conducted meetings in Kaikohe and Ruakaka to attract suitably-qualified workers for mining jobs.
Since then, not only has the recruitment failed to materialise, but a planned training of potential workers in New Zealand before they they left for WA hasn't happened either.
This week, Mr Foster pleaded with Northlanders to have patience and wait for the downturn in the mineral resource sector to swing the other way.
About this time last year, Mr Rihari had said companies that Reciprocus approached for jobs took a long time to accept they had a shortfall, but was optimistic the situation would become clearer within six months.
However, Mr Foster said it might now be a long wait for Northlanders hoping for jobs there.
"There's a bit of a downturn at the moment. The price of minerals has dropped, some marginal mines have closed down and a lot of Kiwis are returning home.
"While a lot are still employed, some have been laid off ... it's just a cycle we're going through, but all's not dead and burned."
The training sessions for Kiwis, including Northlanders, to increase their chances of work in mines wouldn't happen this year.
Two trainers were to have been flown in from Australia to run training sessions at a cost of between $900 and $1800 to give job seekers a basic understanding of the skill levels required at mines in Western Australia as well as health and safety rules.
"There's no point in training people when you can't guarantee them jobs," Mr Foster said.
"When we conducted the recruitment seminars, mining was at its peak, but from there it started to slide down.
"A lot of people didn't listen to us and started bringing their families here without appropriate training and support and they've had to return home without getting jobs."