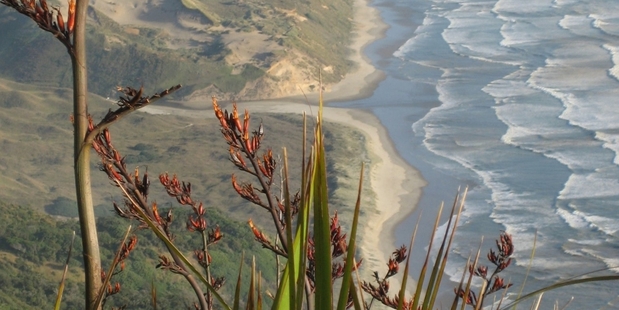 The Maunganui Bluff track on Northland's west coast is now one of three in Northland registered by the New Zealand Walking Access Commission to guarantee walkers' and landowners' rights.
The Maunganui track leads up the steep bluff, through rare coastal forest, some farmland, over rocky outcrops and past razor-edged cliff tops between the northern head of 100km-long Ripiro Beach and Waikara Beach, south of the Waipoua Forest.
The walkway was formerly a Department of Conservation-managed track through conservation land, farmland and local iwi Te Roroa's land, and will continue to be maintained by DoC.
Putting the track under the commission's umbrella protects landowners' rights and liability as well as ensures public access indefinitely. Operations adviser George Williamson said formalising the status of the existing Maunganui Bluff track was "a tidy up action" that had been in the pipeline for some time.
While the commission also had a governance role in establishing public access across new walkways, the Maunganui Bluff track was one of several caught up in the transition following changes made in 2008 to the original act guaranteeing walking access across private land, Mr Williamson said.
The move was gazetted in June last year and publicly notified this week.
The two other Northland walkways so far registered with the commission because they cross some private land are the Mangawhai/Bream Tail coastal walk and the Kaitaia walkway from Larmer Road to Diggers Valley.
The commission does not manage its walkways, appointing that task to a controlling authority such as DoC.