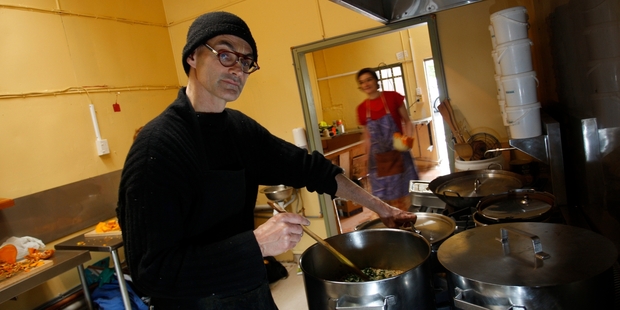 The Pride of New Zealand Awards recognise ordinary Kiwis doing big things in their communities. Anyone can nominate someone for one of the six categories, which honour bravery and heroism, community spirit, environmental leaders, emergency heroes and fundraisers. Visit the official website for more information.
Community Spirit category: Hare Krishna devotee Buddhi Wilcox has taken it upon himself to feed as many hungry mouths as possible.
Mr Wilcox spends his days in the kitchen - with other volunteers - chopping vegetables and cooking meals before going out to a number of schools to distribute them.
The 49-year-old established the Hare Krishna Food For Life programme two years ago after noticing that many people were struggling to make ends meet. "So we just thought 'Let's do something about it'."
The hot vegetarian meals are made every day and given to youngsters at five schools in the area. About 1000 primary and intermediate school-aged children are fed as a result. Since October 2012, Food For Life has provided meals at Manaia View Primary (180 pupils receiving meals), Te Kura O Otangarei (80 meals), Ruakaka Primary (160), Totara Grove Primary (320) and Tikipunga High School's junior classes (245).
The meals are priced out at $2 each, with the schools having to provide $1 of that.