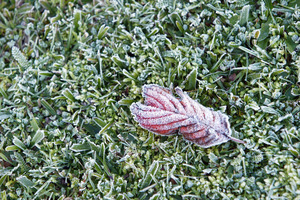 Get out the extra blanket, winter is about to make its presence felt in Northland after a summer that seemingly went on for ever, with colder temperatures and the possibility of ground frosts across the region from tonight.
MetService Meteorologist Elke Louw said Northland has had some great autumn weather with highs of up to 22C on Saturday and lows in the teens, but that was about to change as the cold southerly front that is bringing sub-zero temperatures to the South Island heads up the country.
Ms Louw said tomorrow morning will be the coldest day of the year so far, with a low of 4C to 5C expected and a high of "only" 14C.
"You will really feel the change from tonight as the cold southerly heads north and a lot of people will wake up tomorrow to the coldest day they have felt so far this year," she said.
"Winter seems to be working its way up to you, though your maximum temperatures could still be 18C, 19C for the next week or so. You may also have some ground frosts in sheltered areas."
Ms Louw said with winter fast approaching Northlanders should cherish any fine weather they get from now on.