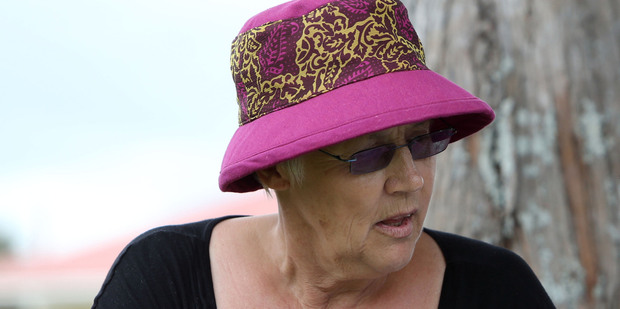 Northlanders are racking up huge fines for not having car warrants or licences because of adverse poverty, according to a free legal aid co-ordinator.
Carol Peters of Community Law Whangarei said people living in rural areas could not afford to run a car but seemed to have no choice when it came to driving unlicensed and unwarranted cars.
She was commenting after newly released figures showed Northland fine dodgers owe more than $18.5 million in unpaid traffic fines.
Nearly 26,000 Northland drivers have piled up unpaid traffic offence fines at Dargaville, Kaitaia, Kaikohe and Whangarei district courts, according to Ministry of Justice figures released under the Official Information Act.
More than 6930 drivers owe money for driver licence offences, which include driving while disqualified or driving without a licence, or with an expired licence.
Another 20,967 have overdue fines for regulatory driving offences, such as speeding, drink driving, and parking offences, and 11,411 are yet to front up on vehicle registration and roadworthiness offences, including driving an unregistered vehicle or having faulty lights.
Ms Peters said many people drove without licences because they could not afford to sit the test. "It's sort of like a gauntlet, that is absolutely inevitable for some people."
She said running a car was essential for those in rural areas, as there were no buses.
"So people have cars and they don't warrant them, and therefore they get a fine.
"They choose between whether or not they're going to get food, or pay the fine ... and they choose to live dangerously," Ms Peters said.
"It's not necessarily a choice, their choices are limited by the amount of money they have. I see it all the time."
The largest overdue Northland fine for a single traffic infringement is $14,740 for driver licence offences. It has been owing for 884 days and was imposed at Kaikohe District Court.
Some drivers will have fines across various offence categories and courthouses, which may distort the overall driver numbers. Nationwide, traffic fine dodgers owe nearly $400 million.
New measures introduced in February mean fine dodgers can lose their licence under the Driver Licence Stop Order sanction, which can be imposed on anyone who fails to pay traffic-related fines.
The ministry would not release data on how many stop orders had so far been imposed.
Minister of Courts Chester Borrows said fines existed to help change people's behaviour when they broke the law.
"It's about ensuring fines remain a credible sanction, which is what society wants."
Court staff sought payment in full in the first instance but could negotiate sustainable repayment arrangements or enforcement powers when necessary, he said.
Enforcement could include making compulsory deductions from a person's wages, benefit or bank accounts, clamping vehicles, seizing and selling property, issuing warrants for people's arrest, preventing overseas travel and suspending drivers' licences.