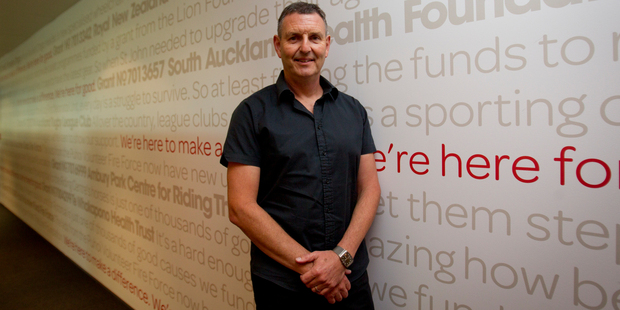 New Zealand Rugby League chief executive Phil Holden will visit Whangarei's Toll Stadium today to check preparations for the Kiwis' first visit to Northland later this year.
The venue has been allocated a Four Nations clash against Toa Samoa on November 1, ahead of such rugby league hotbeds as Auckland and Sydney.
But Holden is sure the Northland community will support the event and push its case for hosting future international fixtures.
"We're very keen to demonstrate the fact we're a national game and broaden the reach of our elite team in terms of their profile," he said.
"It's all part of building toward the 2017 World Cup, which we will co-host with Australia. We're very conscious of testing the interest in the regions and the Kiwis have never been to Whangarei so we thought that was worth a look.
"We're hugely excited by Whangarei and confident we'll get a good level of support there. It will be a big event and our partners up there - Toll Stadium and the Whangarei District Council - are working really hard with us to make it a success."
WDC venues and events manager John Lynch said it's great to have the Kiwis and Samoans coming to Whangarei.
"Other cities have been a bit surprised that Whangarei was picked to host this game, but we're not," he said.
"We know we deliver world class events up here and this is a great opportunity for locals to see Four Nations action at home."
Four Nations tickets are due to go on sale mid-June.
Holden will also present NZRL's 2013-17 "Playbook" strategic plan, a document that stresses the sport's pledge to success and family.
Rugby League Northland will also re-affirm its part in that vision, taking the opportunity to launch its "Don't be an egg!" campaign against sideline abuse.