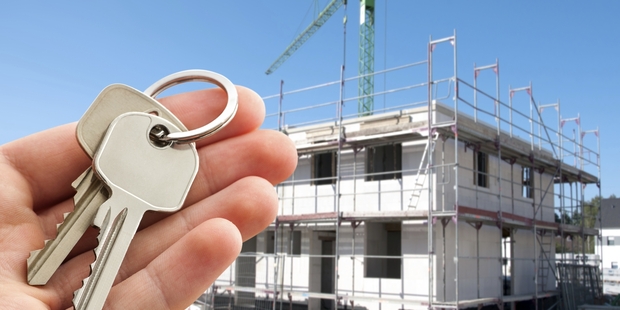 The average Northland first home buyer is forking out $255,000 for their first property - a 70 per cent jump from 2004.
But a Whangarei real estate boss says buying a first home in the region is affordable.
Figures provided by CoreLogic show the median price for a first home in Northland was $255,000 last year, compared with $150,000 nine years earlier.
Local prices for first homes increased at a higher rate than the national median, which jumped 59 per cent from $220,000 in 2004 to $350,000 in 2013.
According to the most recent Roost Home Loan Affordability report, affordability in Whangarei worsened from 40.8 per cent in February this year to 44 per cent in March, compared with 39.3 per cent a year ago.
The report measured the percentage of after-tax pay needed to service an 80 per cent mortgage on a median-priced house.
And while house prices for first home Northland buyers have risen considerably, wages have not quite kept pace.
Statistics NZ figures show the median weekly income for Northlanders in paid employment rose from $470 in June 2004, to $758 in June last year - a 61.3 per cent increase.
LJ Hooker Whangarei chief executive Paul Beazley said Northland first home buyers would normally be paying anywhere from $200,000 to about $350,000.
But the Reserve Bank restrictions had hamstrung the sector.
"The perception is that they can't do anything unless they've got a 20 per cent deposit ... if you went back 12 months, you could borrow with a 5 per cent deposit on a $300,000 house."
But there were ways around it, and Whangarei was still an affordable spot for those looking to buy their first house, he said.
"This year, the highest [the median price] has been is $302,000 and that was in March. Last year it peaked at $296,250, and the year before that it peaked at $285,000," Mr Beazley said.
"There hasn't been a lot of difference over the years."
However, while prices hadn't moved out of reach, wages had stayed pretty sluggish, he said.
Even so, paying off a $200,000 loan for your first home was similar to paying rent.
"It's not like debt servicing is higher than it ever was. It's exactly the same as it has been all the way through, it's just that ability to get that first crack at the house and ... getting the deposit together."
Meanwhile, recent Real Estate Institute of New Zealand figures show the region's median house price was $347,500 last month, compared with $297,500 in April 2013.
ASB economist Christina Leung said housing affordability for first home buyers had deteriorated over the last decade. "House price growth has outstripped wage growth by so much."
Low levels of construction since the global financial crisis, combined with population growth had caused housing shortages - further compounded by the Christchurch earthquakes.
While most acute in Auckland and Christchurch, housing demand had spread to other regions, pushing property prices upwards, she said.
Wages had not kept up with skyrocketing property values.
"Subdued" wage growth was partly caused by increased migration of available workers, Ms Leung said.
An Organisation for Economic Co-operation and Development (OECD) report published this month rated New Zealand house prices the most overpriced in the developed world on a price to rent ratio, and second worst on a price to income ratio.
In a bid to cool the nation's heated property market, the Reserve Bank introduced mortgage lending restrictions last October which effectively shut out anyone with less than a 20 per cent deposit.
The measures were designed to control rapid price rises and reduce risk in the financial sector. But the 'speed limits' have shut more first home buyers out of the market than anticipated - making it even tougher for young families to get a foot on the property ladder. APNZ