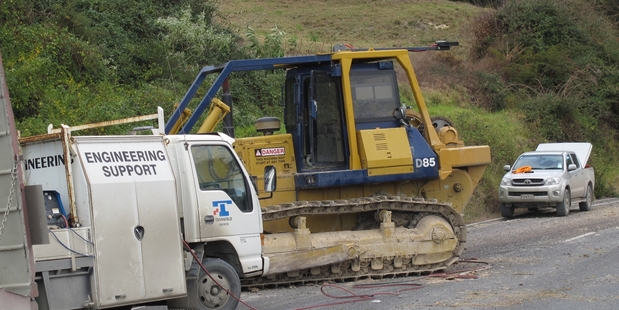 A Mid North road was closed for about an hour on Thursday after a large bulldozer fell off the back of a truck.
The accident occurred around noon as a Smith and Davies truck was negotiating a bend on Ngapipito Rd, west of Moerewa.
The bulldozer fell on its side, blocking both lanes, and had to be righted with a large digger. The police Commercial Vehicle Investigation Unit is looking into the incident.
No one was hurt and the oversize truck was accompanied by pilot vehicles at the time.
It is thought the chains securing the bulldozer to the truck gave way.